Printer-friendly version
Email this CRN article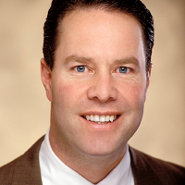 Greg Ambulos
EMC is ringing in the new year with a retirement party for its Velocity channel program and replacing it with a new EMC Business Partner program the company said will make it easier for solution providers to benefit from a wide range of the company's solutions.
Starting Jan. 1, the EMC Velocity channel program brand will be officially retired and replaced by the EMC Business Partner program, said Gregg Ambulos, EMC senior vice president of global channel sales.
EMC in May said at the EMC World conference that its channel program would change, but provided few details at the time.
[Related: EMC's New Partner Program Motto: 'More Simple, Predictable, Profitable']
Ambulos said that while the program name is changing with the new year, the complete details are slated to be released this coming May at the EMC Global Partner Summit, held with this year's EMC World. The actual program will officially roll out to partners in January of 2015, he said.
However, Ambulos did share with CRN the basic construct of the program.
He said to think of the EMC Business Partner program as an umbrella with the program at the very tip covering EMC's various partners. Those partners include EMC's core storage channel partners, its systems integrators, services providers, alliance partners, OEMs and RSA partners.
The primary new advantage of the program for partners will be the flexibility to move their EMC channel dollars around as needed, Ambulos said.
"Partners will be able to move dollars around different lines of business," he said. "And they can take part in multiple lines. Each line of business will have its own silver, gold and platinum tiers, each with its own requirements."
As a result, a partner might be at one tier for its storage hardware business, but a higher or lower tier for its managed services business, and a different tier for RSA, Ambulos said. However, they will be able to move their EMC program benefits between their different offerings as needed.
Outside of its EMC branded business, the company also will introduce links to companies in the EMC "federation," which also includes Pivotal, VMware and VCE, Ambulos said.
NEXT: Building A Foundation For Working With Channel Partners
Printer-friendly version
Email this CRN article