Printer-friendly version
Email this CRN article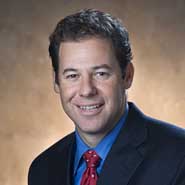 Mitch Breen
Oracle's hardware channel chief Mitch Breen has left the company amid reports from the channel that Oracle's direct sales teams are bitterly fighting each other and its channel partners for customers' hardware and software budgets.
Breen, who only less than eight months ago quietly left EMC to join Oracle as senior vice president of North American sales, this month left Oracle to join converged infrastructure developer SimpliVity, where he now serves as senior vice president of global sales.
Channel sources said Scott Genereux, Oracle's senior vice president of global hardware strategy and product marketing, is taking over Breen's position. Genereux joined Oracle a year ago after stints at Hitachi Data Systems, DataDirect Networks, QLogic and Nirvanix, which late last year filed for bankruptcy.
[Related: Software, Hardware, High-Speed Sailing: 20 Scenes From Oracle OpenWorld]
Oracle declined to discuss Breen or Genereux, as well and any issues related to turmoil within Oracle's direct and indirect sales business.
Breen himself stayed above reports of infighting between Oracle's sales teams, telling CRN he joined SimpliVity because of the growth opportunity there.
"I have a lot of respect for Oracle and for [former Hewlett-Packard CEO and current Oracle Co-president] Mark Hurd," he said. "I believe the technology SimpliVity has developed has made it a leader. I'm seeing real growth in this business."
However, solution providers that work closely with Oracle describe an environment within that company that, in the words of one, approach a "civil war, although not so civil."
That solution provider, who requested anonymity, said there's an internal war going on between Oracle's various hardware and software teams that extends beyond the usual direct vs. indirect sales battles.
"The Oracle vs. Oracle thing is really complicated," the solution provider said. "I think it's these internal battles that have really [messed] up the channel."
Breen, who was highly regarded as one of the keys to building a very successful channel program at EMC, was also held in high regard by people in both Oracle's direct and indirect organizations, said Rhos Dyke, executive vice president of Cloud Creek Systems, a Westlake Village, Calif.-based solution provider and longtime Oracle partner.
"Oracle people thought Mitch would coalesce all of Oracle's hardware business under his leadership," Dyke said.
NEXT: Oracle's Product Teams Fighting Each Other For Customer Budget
Printer-friendly version
Email this CRN article