Printer-friendly version
Email this CRN article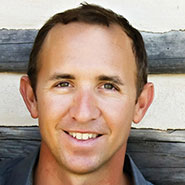 Sammy Kinlaw
Lenovo is set to announce Sammy Kinlaw will take the North American channel helm starting April 1, in a promotion that puts the nine-year Lenovo veteran in charge of the company's server, PC and storage channel business. The promotion comes as the third-largest server maker is ramping up an aggressive battle with Dell and Hewlett-Packard in the server and PC market. 
CRN has learned the rising Lenovo star, Kinlaw, who was promoted in October to executive director of North America channel sales for Lenovo's Enterprise Systems Group, will take the new title North American Channel Chief.
"Sammy has done a great job of quickly integrating the System x business into our channel," said Chris Frey, vice president and general manager of Lenovo's North America commercial business. "He has been on the front line with our partners and has shown results as it relates to System x and making sure [channel] programs and pricing remained simple and easy to understand."
[Related: Lenovo: We're Going To Bring PC Success To System X Server Line]
Kinlaw will assume Frey's previous responsibilities as North American channel chief. In January, Frey was promoted to his current position, and for the past month-and-a-half has been juggling both SMB and Lenovo large accounts and Lenovo's North American channel sales.
"Sammy is among one of the rarified few in the channel that, when we engage with him, we are consistently successful," said Bob Venero, CEO of Holbrook, N.Y.-based solution provider Future Tech. "Kinlaw is the right guy for the job," he said.
Venero said Kinlaw's biggest challenges are integrating IBM's server business into the channel, which represents the biggest new revenue potential for Lenovo and its partners. "Day one, Sammy needs to communicate to existing IBM partners that things are going to stay the same and get better," Venero said. "We have seen how these big industry acquisitions have gone in the past."
Printer-friendly version
Email this CRN article