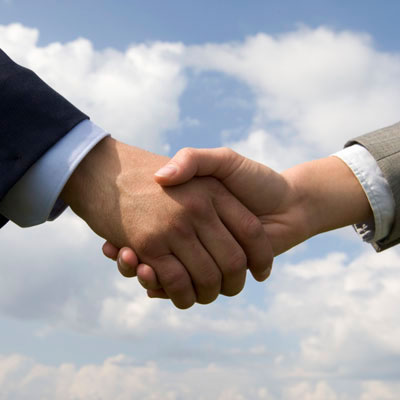 Printer-friendly version
Email this CRN article
Presidio is expected to make its second acquisition in less than a month -- Netech Corp., a fast-growing networking VAR with SMB and education expertise, according to knowledgeable sources.
The New York-based company, No. 21 on the 2015 CRN Solution Provider 500, could announce as soon as Wednesday plans to acquire engineering-rich Netech, No. 107 on the SP 500, sources familiar with the company's plans told CRN on Tuesday.
Conversations began in August, according to a source familiar with Netech, with solid confirmation over the past week that it's "a done deal."
[Related: Presidio Launches Cloud Business Unit After Buying Cisco, VMware Consulting Shop]
The second source, an industry expert, agreed that Presidio was actively pursuing an acquisition and said the Cisco solution provider giant was expected to announce a deal by the end of the year. Presidio and Netech didn't respond to requests for comment.
The first source said Jim Engen, who founded Caledonia, Mich.-based Netech in 1996, is nearing retirement age and has entertained selling the family-owned company for roughly a year. Netech specializes in network security, collaboration, enterprise networking and mobility, according to the company's website, and is a Cisco Gold partner and a VMware Premier solution provider.  
Netech has enjoyed explosive growth in the past half-decade, the source said, going from 85 employees and sales of $85 million to $100 million in 2010, to between 350 and 400 employees today with annual sales of $340 million to $350 million. The company has also gone from four to 11 offices in that time, the source said, expanding into Pennsylvania, Illinois and Wisconsin.
The first source said the post-acquisition fate of Netech's $25 million to $30 million physical security practice is unclear, as Presidio doesn't play in that space, leaving employees worried that the practice might be shut down. The physical security team focuses on access control, video surveillance, visitor management, and credentialing and badging.
The two companies also have a slightly different customer focus, according to the source, with Netech doing relatively little on the enterprise side and instead selling mostly to SMB, K-12 and higher education customers. Presidio, conversely, has a stronger presence among enterprise and U.S. government customers.  
Some Netech employees are optimistic that the Presidio acquisition would provide the company with superior technology, especially as it relates to purchase orders. Outside of Cisco, Netech has to handle all of its purchase orders from vendors using email; larger companies such as Presidio almost always have an integrated purchase order accounting system, according to the source.
Netech has relatively few sunk costs outside of backups, as the company leases all 11 of its offices and owns no property. The source doesn't anticipate that Presidio will continue to use the Netech name, but said the company should work hard to retain Netech's existing account managers as the sales to existing customers are largely relationship-based. 
Printer-friendly version
Email this CRN article