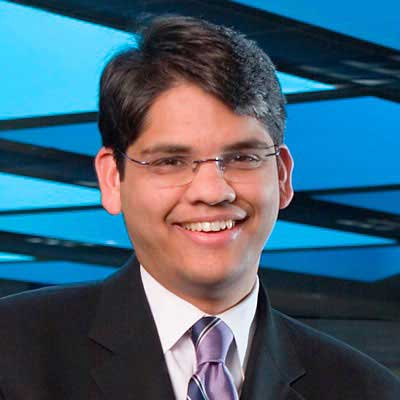 Printer-friendly version
Email this CRN article
Cognizant CEO Francisco D'Souza said the newly minted agreement with Elliott Management will lead to higher operating margins, larger digital investments and more cash returned to shareholders.
"We've thought long and hard about this," D'Souza told Wall Street analysts Wednesday morning. "We think we've landed in a good place that balances our account to invest in the business."
The Teaneck, N.J.-based company, No. 7 on the 2016 CRN Solution Provider 500, said Wednesday that 23 percent of its total 2016 revenue – or roughly $3.1 billion – came from its analytics, automation, cloud, cybersecurity and -as-a-service practices. D'Souza broke out Cognizant's digital revenue for the first time Wednesday, and said the practice is growing much faster than the company as a whole.
[RELATED: Cognizant Declares Truce With Elliott, Pledges To Appoint 3 New Directors, Create Financial Policy Committee]
Cognizant's agreement with activist investor Elliott Management calls for the company to appoint three new independent members to its board of directors, create a Financial Policy Committee, invest more in new technology practices, target non-GAAP operating margins of 22 percent by 2019, and return $3.4 billion to shareholders in the next two years through share repurchases and dividends.
"We are excited about the plan that we announced today," D'Souza said. "We've been talking to you for some time about this shift to digital, and this really gives us an opportunity to accelerate that shift."
Cognizant shares climbed $2.09, or 3.89 percent, to $55.89 Wednesday morning. Cognizant announced its earnings and deal with Elliott Management before the market opened.
Elliott Management said in late November that it had taken a 4 percent stake in Cognizant, and called on the solution provider to buy back $2.5 billion in shares to drive up the company's stock price and shake up its board of directors, where more than half of the seats had been filled by the same people for more than nine years.
D'Souza said Cognizant will look into pivoting away from some aspects of its core business that do not meet the company's desired margin profile. While that might result in a dip in Cognizant's revenue, D'Souza said that should be offset by above-average growth on the digital side of the business.
At the same time, D'Souza reminded investors that Cognizant's core business is critical to being part of its customers' digital futures since most are building their new digital capabilities on the backbone of Cognizant's traditional systems.    
In future quarters, D'Souza said Cognizant will focus on tuck-in acquisitions that will give the company more technology, industry-based or geographic capabilities. Cognizant purchased two companies in its most recent quarter, and D'Souza said the company's pace of acquisitions should continue at or above that level going forward.
Printer-friendly version
Email this CRN article