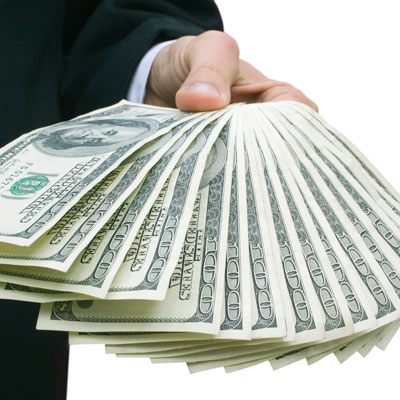 Printer-friendly version
Email this CRN article
When Optiv Security filed for its initial public offering in November, CEO Dan Burns said his phone started ringing.
It was the private equity companies — they wanted in.
After evaluating a number of calls from what Burns said were the "biggest and best" private equity companies in the market, Optiv said in December that it was putting its public company ambitions aside in favor of an acquisition by KKR & Co. — the second-largest private equity firm in the world according to the 2016 Private Equity International 300 — in a deal reportedly worth $2 billion.
Optiv weighed its options, choosing to go the private equity route because it felt KKR understood the company's vision for the future. Burns believes a partner like KKR can lend strategic advice and financial support to help Optiv hit its goal of becoming a global security powerhouse more easily than if it were going it alone.
[Related: KKR's Herald Chen On Why Private Equity Sees The Channel As A 'Great Value Proposition']
"They are seeing the value. They are realizing the value. I think you saw that in this deal," Burns said.
"Private equity firms are truly starting to understand the complexity in security. While maybe in the past they have invested in technologies and potentially had some ups and then downs, I think they view us — the cybersecurity solution providers — as the ultimate investment," he said.
Solution providers like Optiv present a unique opportunity, he said. On the front lines with clients, wielding a broad array of security products as weapons in the war against cyberattacks every day, Burns said Optiv has a better view on where technology trends are heading and how to meet business needs.
For private equity, he said that's an appealing value proposition.
"We can be, in a way, the index of security. We see what's going on in security well before investors do and well before most other people see what's going on, what's emerging and what's being written and produced. We're the perfect gateway for emerging companies, as well as maturing companies," he said.
Herald Chen, co-head of the technology, media and telecommunications team at KKR, said he saw the investment in Denver-based Optiv as an opportunity to build "one of the most valuable security companies" in the market. Security threats and technologies are evolving so quickly that customers are turning to trusted third parties like Optiv more than ever, he said, making it an "opportunity to build a very valuable and important company in the cybersecurity landscape."
"This is a very, very big industry for a reason. … Technologies are changing so quickly and customers need so much help that this was a really interesting place for us to make a direct investment into a channel business," Chen said. "The value-add is high and I think if we do it right it will likely only go up."
However, it isn't just cybersecurity solution providers that have piqued the interest of private equity firms. Private equity deals across the channel are at an all-time high, according to exclusive research from martinwolf M&A Advisors of Walnut Creek, Calif., one of the top channel investment advisory deal makers. According to its research, nearly 70 percent of transactions involving solution providers in 2016 also included private equity. That follows on the heels of another busy year for private equity in 2015, which accounted for more than 60 percent of North American VAR and solution provider deals.
Printer-friendly version
Email this CRN article