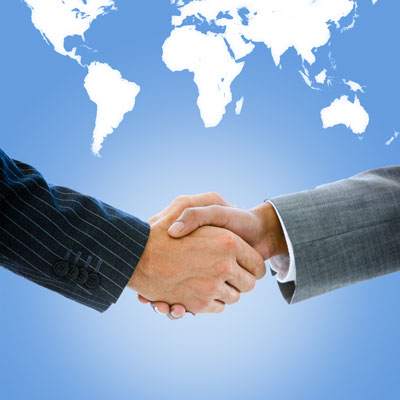 Printer-friendly version
Email this CRN article
Avnet Technology Solutions partners hope that the close of Tech Data's $2.6 billion acquisition will unlock a broader line card while maintaining access to key pre-sales and marketing contacts.  
"Everybody's used to the folks, processes and systems at Avnet," said Kumar Nandigam, director at Plano, Texas-based Tekpros. "Tech Data should retain the folks who know the space very well and have been there a long time."
The closing of Clearwater, Fla.-based Tech Data's acquisition of Phoenix-based Avnet's $9.65 billion TS business was announced Monday morning. The deal will boost Tech Data's share of overall revenue coming from the data center from just 29 percent to 45 percent while more than doubling non-GAAP operating income after cost savings.
[RELATED: Tech Data CEO: Buying Avnet TS Will Help Us Shift From Legacy To Emerging Storage Technologies]
"This is a momentous day in our company's history and we are excited to welcome our talented colleagues at Technology Solutions to the Tech Data family," Tech Data CEO Robert Dutkowsky said in a statement. "Our combined company is perfectly positioned at the epicenter of the IT ecosystem … giving our customers access to an end-to-end portfolio of IT solutions and efficiently bringing our vendors' products to new customers in more markets."
Tech Data also unveiled a new, six-person global operations team reporting to Chief Operating Officer Rich Hume comprised of three Tech Data and three Avnet TS leaders. Hume and Tech Data's existing top financial, human resources, legal and information leaders will remain with the company and continue reporting to Dutkowsky.
The three Avnet TS executives joining the team are: Patrick Zammit, formerly Avnet TS' global president, who is now president of Tech Data Europe; William Chu, Avnet TS' Asia-Pacific president, who is now president of Tech Data Asia-Pacific; and Jaideep Malhotra, Avnet's senior vice president of global computing components, who will become president of global computing components for Tech Data. 
Tech Data didn't have any Asia-Pacific presence prior to acquiring Avnet and said in January that European President Nestor Cano would be leaving the company April 1.
The three leaders tapped from the Tech Data side are: Joe Quaglia, Tech Data's president of the Americas, who will remain in his current role; Els Demeester, Tech Data's managing director of Benelux, who is now corporate vice president of integration; and Michael Urban, Tech Data's European senior vice president of broadline, consumer electronics, services and procurement, who is now corporate vice president of strategy, transformation and global vendor management. 
All told, the post-acquisition Tech Data will have 14,000 employees in 40 countries serving some 115,000 customers in more than 100 countries. Following the departure of TS, Avnet is now a pure-play semiconductor distributor.
"We have doubled down on our electronic components and integrated and embedded solutions business," Avnet CEO Bill Amelio said in a statement. "We wish our former Technology Solutions' employees well as they start a new and successful chapter of their business history with Tech Data."
Printer-friendly version
Email this CRN article