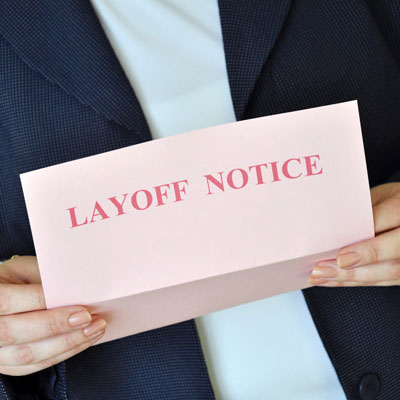 Printer-friendly version
Email this CRN article
Cognizant will likely slash between 2.3 percent and 5 percent of its workforce as automation makes many of the solution provider's lower-end IT jobs redundant.
The Teaneck, N.J.-based company, No. 7 on the CRN Solution Provider 500, is expected to move forward with between 6,000 and 10,000 job cuts as the company shifts its focus from traditional to digital IT services, according to The Times of India and the Business Standard.
Cognizant did not immediately respond to CRN's request for comment, but told The Times of India and the Business Standard that resizing the company's employee base is part of its standard practice. At the end of 2016, Cognizant employed more than 260,000 people globally, including 47,500 in North America and 180,000 in India, according to a filing with the U.S. Securities and Exchange Commission (SEC).
[RELATED: Cognizant CEO: Elliott Management Deal Strikes Right Balance Among Digital Growth, Higher Margins and Larger Returns]
"As part of our workforce management strategy, we conduct regular performance reviews to ensure we have the right employee skill sets necessary to meet client needs and achieve our business goals," a Cognizant spokesperson said in a statement. "This process results in changes, including some employees transitioning out of the company."
Cognizant's stock climbed $0.50 (0.85 percent) to $59.06 in trading Monday afternoon. The layoff plans were reported before the market opened Monday.
The solution provider laid off between 1 percent and 2 percent of its workforce a year ago, and roughly 1 percent of its workforce two years ago, according to The Times of India. But these moves are slated to go well beyond Cognizant's routine late-March cuts of the bottom 1 percent of their workforce for non-performance.
"We will leverage our scale to improve cost in 2017 and 2018 through cost optimization efforts and intelligent sourcing," said Karen McLoughlin, Cognizant's chief financial officer, during the company's February earnings call. "And we will aggressively use automation to drive the optimization of traditional offerings such as application, infrastructure, and process services."
Cognizant reached an agreement last month with activist investor Elliott Management to boost its non-GAAP operating margins from 19.5 percent in 2016 to 22 percent by 2019 by streamlining its cost structure, improving operational efficiency and aggressively employing automation to optimize traditional services.
The company's non-GAAP operating margins had fallen from 20.2 percent in 2014 to 19.7 percent in 2015 to 19.5 percent last year due to increases in compensation, benefit and certain professional services costs, Cognizant said.
"Agile development and the pervasive influence of technology increases the value of co-location and a consultative approach," said Cognizant CEO Francisco D'Souza during the company's February earnings call.
Printer-friendly version
Email this CRN article