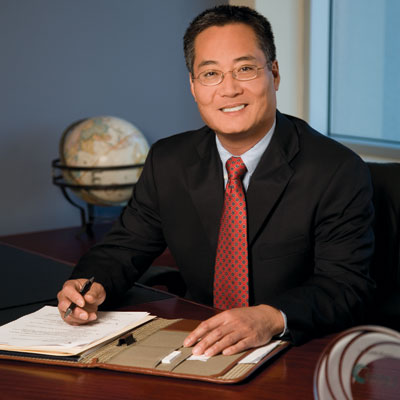 Printer-friendly version
Email this CRN article
Synnex's cloud services, network security, and systems integration design practices continue to experience rapid growth despite the widespread solid state drives (SSDs) and memory shortage.
"With the components shortages that are pretty well-known out there, we have had some level of product shortages," Synnex CEO Kevin Murai said during the company's earnings call. "And it certainly has, I believe, caused some impact on overall demand."
Synnex has factored the shortages into its long-term pricing agreements wherever possible, said COO Dennis Polk. The company has handled the shortages well through those arrangements.
[Related: Merritt: HPE Created More Partner Opportunity By Spinning Off Enterprise Services Business]
An imbalance of demand and supply can sometimes generate more profit for Synnex's systems integration design components business, but  Polk said that hasn't happened this time around. The margins and profitability of Synnex's SI business has been stable, he said.
Supply difficulties on the enterprise system and PC sides of the SSD business have pushed solution providers to look for alternative options. The shortage stems from a combination of the per-gigabyte price for SSD falling closer to that of slower-performing spinning disks, and the transition by manufacturers of NAND memory toward 3D NAND technology, according to multiple industry sources.
Intel warned its channel partners in a memo that the demand for SSD is expected to outstrip supply for all of 2017, forcing the company to prioritize its production for data center SSDs. The company is one of the industry's top SSD vendors and a popular supplier of enterprise SSDs to the U.S. system builder and OEM market.
Despite this, Murai said Synnex has gained market share in the United States and maintained its existing position in Canada thanks in part to investments in its SI design and cloud services capabilities. Murai said Synnex's network security, software, cloud services and Hyve Solutions practices, which serves the hyper-scale data center build-out market, have all been high-growth areas.
Growth rates for client devices and peripherals were below average, Murai said, as was end user demand in the commercial space. End user demand around commercial and SMB came in stronger than average, Murai said.
HP Inc. is Synnex's largest vendor, accounting for 14 percent of its sales in the quarter ended Feb. 28, according to Marshall Witt, Synnex's CFO. No other vendor accounted for more than 10 percent of Synnex's overall sales, Witt said.
Printer-friendly version
Email this CRN article