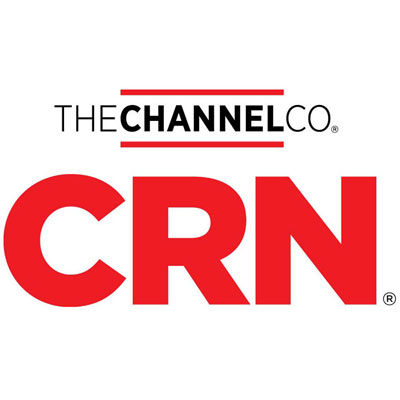 Printer-friendly version
Email this CRN article
Synnex has opened the floodgates to an exclusive program that teaches sales reps in its Varnex community companies how to build a pipeline, forecast revenue and generate leads.
The Fremont, Calif.-based distributor launched a pilot of its Virtual Sales Manager program in 2016 and, in just nine months, Synnex said the eight companies and 125 sales reps testing the program doubled their weekly outbound prospecting calls and built a sales pipeline with more than 100 active deals with a forecast value of $2.5 million.
In fact, four of the eight companies participating in the pilot program enjoyed sales growth in the six figures, according to Varnex ambassador Mike Brogan.  
[RELATED: Synnex Unveils Flexible, Scalable Device-As-A-Service Plan For Partners]
"We don't just give some esoteric ideas and skills," said Brogan, chairman of the board for Cedar Rapids, Iowa-based solution provider ETS. "There's regular follow-up, regular feedback, and regular reporting."
Following this initial success, Synnex has made the program available to the couple hundred members of its elite Varnex partner community. The Virtual Sales Manager program is led by Ryan Morris of consulting and business development firm Morris Management Partners, Synnex said, and costs $500 per participant, per month with a minimum 12-month commitment.
"These [sales rep] folks have to be accountable to the program," Brogan said. "If I'm making an investment, I want to make sure that's a component of it." 
This offers Varnex members a significant cost savings since, through the Virtual Sales Manager program, partners can obtain oversight for five sales rep for $30,000 annually. In contrast, Morris said a credentialed full-time sales manager could command an annual salary of $150,000 to $200,000 in many markets.  
Less than 7 percent of Varnex members have a sales manager on staff, Morris said. The clear majority of those instances are either an owner handling sales management duties, or an employee that serves as a part-time sales manager and a part-time sales rep, he said.
"[Sales manager] is never a function the channel has been expected to have," Morris said. "Virtually nobody has one, and those with them outperform those who do not have them."
The shift from hardware-based resale to an annuity-driven business model means that solution providers need to constantly be adding new customers to maintain sufficient levels of profitability, Morris said. The Virtual Sales Manager provides Varnex members with a systematic approach to adding new clients and improving sales productivity, according to Morris .
Printer-friendly version
Email this CRN article