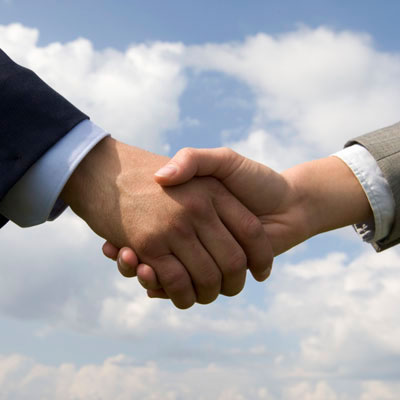 Printer-friendly version
Email this CRN article
Partners are bullish about VMware's plan to acquire Wavefront, bringing "powerful" multi-cloud monitoring and management technology to the application level.
"We're now going to be able to get a live-streaming look at all of the data from the cloud and from the applications in the cloud – it's going to look at end-user behavior, it can handle a multi-cloud strategy, it's really a cross-cloud management platform," said Jamie Shepard, senior vice president at Dallas-based Lumenate, which partners with VMware. "By acquiring Wavefront and pulling it into its vRealize portfolio, VMware is telling you that you don't have to transfer risk [when moving clouds] and they're going to be able to monitor that entire cloud application delivery experience right down to the end-user behavior – that's pretty powerful."
The acquisition shows that VMware is "100 percent committed to provide a VMware-like experience in every cloud," with Wavefront providing the insight, visibility and alerts on all streaming data, said Shepard.
[Related: VMware To Boost vRealize Lineup With Acquisition Of Real-Time Data Analysis Startup Wavefront]
VMware revealed its plan to acquire the Palo Alto, Calif.-based startup Wednesday. Wavefront, named to CRN's 10 Coolest Big Data Startups of 2016, develops a cloud-hosted, real-time analytics platform that monitors and manages cloud applications. It provides monitoring to optimize clouds and modern applications by delivering insight using millions of data points per second in real time.
Financial terms of the deal were not disclosed.
Mark McKeever, principal at MicroAge, a solution provider based in Tempe, Ariz., said the acquisition is yet another example of how apps are evolving to rule the IT market. It also underscores how important it is for solution providers to work at the app level.
"For a traditional IT reseller, it's an evolution. It changes the game," said McKeever. "The offerings are fragmented -- there are so many more, and there's so much more complexity to it. It's going to be a struggle for organizations to keep pace with it, but [customers] want apps. They don't care about infrastructure, and that market movement is going to bleed into everything."
Wavefront's metric monitoring for applications will complement VMware's vRealize Operations platform for monitoring, troubleshooting and capacity planning across virtual environments, according to VMware. Wavefront also will complement VMware's vRealize Network Insight and vRealize Log Insight products.
"VMware set the standard for monitoring virtual environments with VMware vRealize Operations platform, and we will set the standard for cross-cloud and modern application monitoring with Wavefront," said Ajay Singh, senior vice president and general manager of VMware's Cloud Management Business Unit, in a statement.
Robert Olwig, vice president of corporate business development and innovation at World Wide Technology, a $9 billion St. Louis-based solution provider and VMware partner, said there's been an increase in customer interest around vRealize.
"VMware is a dominant player in the virtualization space, and we believe they're going to be very important in cloud management platforms with vRealize. We're seeing an uptick there in terms of client interest, and we have a couple of very large deployments going on with vRealize right now," said Olwig.
Printer-friendly version
Email this CRN article