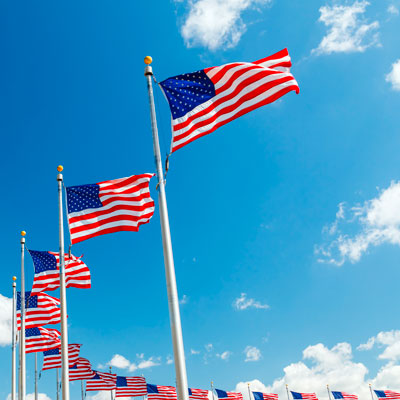 Printer-friendly version
Email this CRN article
Solution providers Tuesday said President Donald Trump's executive order making changes to the H-1B visa program ultimately could result in more tech jobs being moved overseas.
Tim Shea, president and senior consultant of Alpha NetSolutions, a $1.7 million Millbury, Mass., solution provider with 12 employees, said he expects the executive order to have a "trickle-down" effect on companies like his -- raising U.S. tech salaries and forcing him to simply not fill job slots or move them to contract workers overseas.
"I guarantee you this will cost America jobs," said Shea. "When you are in the private sectors, costs and salaries matter. I have to show a profit every month or my company dies. What this order could do is take a job slot that is costing $65,000 and turn it into a $180,000 job. That job is just going to go away. I am not going to fill that slot."
Shea, in fact, said he already uses a service called Upwork.com to hire overseas tech workers, and any increase in U.S. salaries resulting from the Trump executive order would cause him to hire more talent through the freelance job site. "The problem with Washington, D.C., is they never think about real-world costs," he said. "If the cost of a toilet goes from $100 to $28,000, they pay it. The rest of us can't afford to do that."
According to the Trump administration, the current random lottery H-1B system has violated the principles of the H-1B visa program by allowing employers to bring in lower-skilled workers at well below market rates to replace American workers.
The executive order from President Trump will shift the H-1B visa program away from a lottery system weighted toward lowest-wage workers to a system that prioritizes higher-skilled, higher-paid workers. That shift would make it much more difficult for outsourcing giants to replace American workers, according to the Trump administration.
Some 80 percent of H-1B workers are paid less than the median wage in their fields, according to the White House, while just 5 percent of H-1B visas go to the workers in the Labor Department's highest wage tier.
A senior Trump administration official briefing reporters on the H-1B visa program singled out IT outsourcing giants Tata, Infosys and Cognizant for allegedly gaming the current H-1B lottery system.
"People, probably in their heads, think most H-1B visas are going to these romanticized, high-skilled firms that are pioneering the technology of the future – [and] not [to] contract workers,"  the senior Trump administration official said late Monday, according to a transcript of the briefing.
"Companies like Tata, Infosys, Cognizant will apply for a very large number of [H-1B] visas … by putting extra tickets in the lottery raffle," the Trump administration official said. "You have contracting firms that are not skills employers, that often times use workers for entry-level positions, and they capture the lion's share of H-1B visas."
Printer-friendly version
Email this CRN article