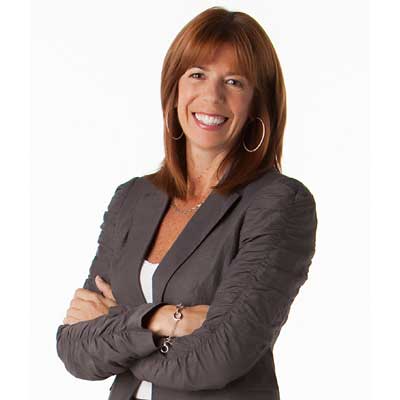 Printer-friendly version
Email this CRN article
Ingram Micro has invested heavily in sales and technical tools around Infrastructure-as-a-Service to help the channel expand its subpar footprint in the exploding market. 
The Irvine, Calif.-based distributor said solution providers are doing quite well in the overall cloud ecosystem, with more than half of total cloud revenue flowing through a channel partner. But it's a very different story around public cloud, which the distributor said represents more than a third of the cloud market today and will account for nearly half of all IT spending in 2020. 
"When it comes to Infrastructure-as-a-Service, the channel represents less than 20 percent of the revenue," Renee Bergeron, Ingram Micro's senior vice president of global cloud, said Thursday during Cloud Summit 2017. "So today, the channel is not winning when it comes to Infrastructure-as-a-Service."
[RELATED: New Ingram Micro Orchestration Tool Allows AWS, Microsoft Azure, IBM Bluemix To Be Managed From Single Portal]
Ingram Micro hopes to reverse the channel's meager IaaS reach using a new orchestration tool. The new tool allows channel partners to deploy and manage Amazon Web Services, Microsoft Azure and IBM Bluemix from a single screen, as well as the Infrastructure Your Way program, which is focused on enabling solution providers to start, grow and scale their Infrastructure-as-a-Service businesses.
"I believe that Infrastructure-as-a-Service is the biggest untapped opportunity for channel partners," Bergeron said. "Enterprises are now looking at the cloud as a viable option to run their core business applications."  
Hyperscale providers such as AWS, Azure and Bluemix have a combined annual run rate of $30 billion, Bergeron said, and today account for more than 60 percent of the global Infrastructure-as-a-Service market. Azure has just about doubled the size of its business over the past year, Bergeron said, while AWS enjoys a year-over-year growth rate of 47 percent.
"When they first launched in 2006, I don't think any of us could have predicted that an online bookstore would become a leader in the new technology consumption models," Bergeron said. 
The dominance of the Infrastructure-as-a-Service delivery model has had a far-reaching impact, Bergeron said, especially since the hyperscale players manufacture their own servers and storage devices rather than buying them from a third-party provider.
"That's a lot of workloads that are migrating to the cloud, and a lot of server and storage business that is disappearing," Bergeron said. 
Easy guides are the first component of Ingram Micro's Infrastructure Your Way program, which is available today for Azure and will soon follow for Bluemix and AWS, Bergeron told more than 1,300 Cloud Summit attendees at the JW Marriott Desert Ridge Resort & Spa in Phoenix.
Printer-friendly version
Email this CRN article