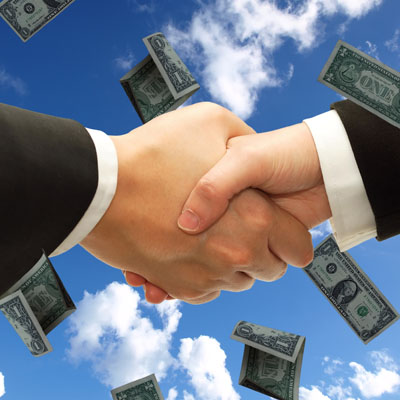 Printer-friendly version
Email this CRN article
Ingram Micro's cloud leaders said a quantum leap in technical APIs for public cloud has at last opened the floodgates for consumption-based deals to flow through the channel.
The Irvine, Calif.-based distributor said solution providers should expect "a very significant increase" in the number of channel-led Infrastructure-as-a-Service engagements in the next two to three years thanks to major programmatic, technological and education-related advances.
"We weren't seeing IaaS deals coming through the channel last year in Q4," Nimesh Dave, Ingram Micro's executive vice president of global cloud, said during a press briefing Thursday. "Now [in Q1 2017], we actually see a fairly significant number of deals across the board."
[RELATED: Ingram Micro SVP: The Channel Isn't Winning Today In Infrastructure-As-A-Service]
Ingram Micro had seen the channel involved in lots of small IaaS engagements, but never multimillion-dollar deals involving production workloads for sizable end customers, Renee Bergeron, Ingram Micro's senior vice president of global cloud, said during the briefing at Cloud Summit 2017 in Phoenix. 
The distributor just recently completed its largest-ever Microsoft Azure engagement, Dave said, supporting a channel partner in a $3.6 million deal outside the U.S. that involved 107 virtual machines.
"Those are the size of deals that we're starting to see," Dave said. "One hundred and seven VMs is a lot of VMs."
Technical APIs (application programming interfaces) weren't really available around the hyper-scale providers a year ago, Dave said, with Amazon Web Services lacking exposed APIs for multitier and Microsoft Azure for CSP only going mainstream in the past couple of months.
"These have become very mature now," Dave said. "This time last year was highly different."
Prior to the latest enhancements, Dave said the APIs available to do per-seat subscriptions were significantly easier than those required to do consumption on a capacity basis. 
"From a technical standpoint, it's significantly less complex to sell Office 365 than it is to sell Azure," he said.
Ingram Micro gravitated toward Software-as-a-Service when it initially entered the cloud market six years ago because it was easier to take to market, Bergeron said. Plus the distributor already had its hands full trying to bring together its early stage business transformation and enablement programs.
Printer-friendly version
Email this CRN article