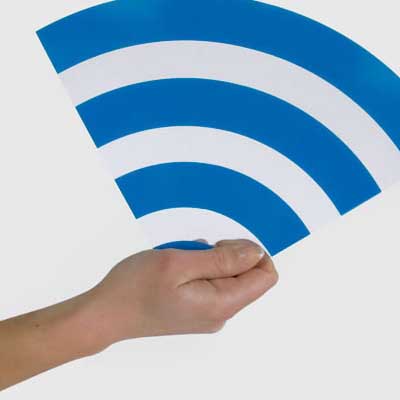 Printer-friendly version
Email this CRN article
Tech Data has gained access to Ruckus's products to provide better support and integration with Brocade's wired offerings.
The Clearwater, Fla.-based distributor said it has long been a strategic partner of Brocade's around its Storage Area Management (SAM) and Local Area Network (LAN) solutions, but often found itself bundling a separate wireless offering as part of the package. As a result, the combined wired-wireless offering often didn't integrate completely, said Chuck Bartlett, Tech Data's SVP of supplier solutions.
"Wireless is becoming a bigger and bigger part of the overall solution," Bartlett told CRN . "Putting the Brocade and Ruckus solutions together is a natural fit for us."
[RELATED: Partners Are Better Able to Diagnose Hospitals' IT Needs With Weeklong Tech Data Healthcare Internship]
Tech Data plans to bundle Ruckus's indoor and outdoor "Smart Wi-Fi" products with Brocade's ICX campus network switches, which Bartlett said will make it possible for channel partners to support everything from a controller-less environment with just three or four users to a full cloud solution with thousands of users.
"The technology Is very scalable," Bartlett said. "If a partner is not selling this technology to their end customer, someone else is."
Brocade acquired Ruckus Wireless for $1.2 billion in May 2016. Less than a year later, telecom equipment maker Arris International agreed to buy Brocade's network-edge portfolio for $800 million once Broadcom's deal to acquire Brocade closes. Arris will get the Ruckus and ICX switch product families as part of its deal.
Bartlett said the enterprise-level, Fortune 1000 customers have increasingly become big users of wireless as either the company's primary network or as a secondary network for visitors or anyone else present without the proper credentials to log onto the businesses wired system. Accelerated adoption of wireless technology is pervasive across all verticals, Bartlett said.
Ruckus is very competitive from a bandwidth and coverage perspective, Bartlett said, allowing channel partners to use fewer access points to complete a solution for their end user.
Tech Data plans to focus its initial recruitment efforts on Brocade partners that aren't currently selling any wireless offering, Bartlett said. From there, Bartlett said the distributor plans to use data analytics tools to look at which SMB and enterprise-focused partners have been more focused on the wired side and bring the Brocade Ruckus product suite to them. 
Bandwidth-intensive operations such as moving large files historically had to be done with a wired connection, Bartlett said, with wireless reserved solely for operations requiring less bandwidth. But Bartlett said Ruckus's technology has made wireless infrastructure far more competitive from a speed standpoint than it used to be.
Printer-friendly version
Email this CRN article