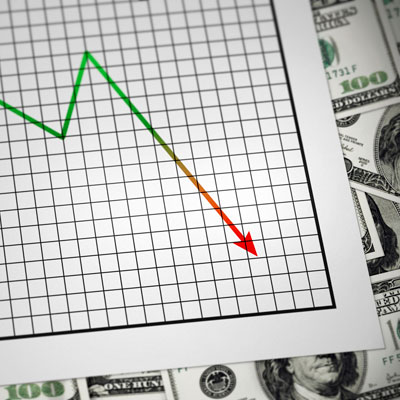 Printer-friendly version
Email this CRN article
PCM claimed in court filings last month that it wouldn't have carried out its April 2015 acquisition of En Pointe if it had known the solution provider's true financial situation.
The El Segundo, Calif.-based company, No. 28 on the CRN Solution Provider 500, filed a lawsuit counterclaim April 11 alleging that En Pointe materially overstated the profitability of its business and that breaches by an En Pointe subsidiary have damaged PCM's goodwill with many customers. PCM said the total damages exceed $57 million, or more than triple the company's 2016 net income.
"Had it known the truth about [En Pointe's] finances, it would not have entered into the Purchase Agreement," PCM wrote in its April 11 counterclaim, filed with the Superior Court in the State of Delaware.
[Related: Crossing the Pond: PCM Set to Expand Into Europe To Better Serve Multinational Firms]
A Seeking Alpha article published Tuesday publicly revealed PCM's April 11 allegations, which the company has not disclosed in filings with the U.S. Securities and Exchange Commission (SEC). The article was written by an investor, under a pseudonym, who claims to be shorting PCM's stock, meaning that the investor will potentially profit as the shares fall. Since the Seeking Alpha article appeared midday Tuesday, PCM's stock has dropped $4.25 (18.3%) to $19 per share.
The author of the article said PCM's stock should be valued at just $15 per share since Seeking Alpha believes the entirety of the company's $14 million of cost savings achieved from the En Pointe acquisition are in jeopardy. 
PCM did not respond to requests for comment.
Since the Seeking Alpha article appeared online, three law firms have announced investigations into whether PCM violated federal securities laws by issuing materially misleading business information to investors.
PCM agreed in March 2015 to pay $15 million upfront for the IT solutions business of Gardena, Calif.-based En Pointe, No. 42 on the 2014 CRN SP 500, as well as 22.5 percent of future adjusted gross profit and 10 percent of certain service revenue for the next three years. PCM CEO Frank Khulusi told Wall Street analysts in February 2016 that En Pointe is "executing at a very high level."
The first signs of trouble came in December 2016, when an En Pointe subsidiary filed a lawsuit against PCM in Delaware Superior Court for allegedly underpaying its agreed-upon earn-out payments. PCM disclosed this lawsuit to the SEC in March 2017, and said it was assessing a number of counterclaims around intentional breaches of representations and warranties. 
When PCM filed its counterclaims the followed month, it alleged that the En Pointe subsidiary improperly used vendor rebates and marketing-related vendor credits attributable to prior accounting periods to understate the cost of the goods it was selling. PCM said it believes En Pointe's earnings were millions of dollars less than they reported.
PCM also alleged that En Pointe misled the company with assurances that certain customer relationships weren't dependent on En Pointe's minority-owned status. But after closing, PCM said it discovered several acquired customers were unwilling to transfer their business to PCM since it isn't certified as being minority-owned.
Printer-friendly version
Email this CRN article