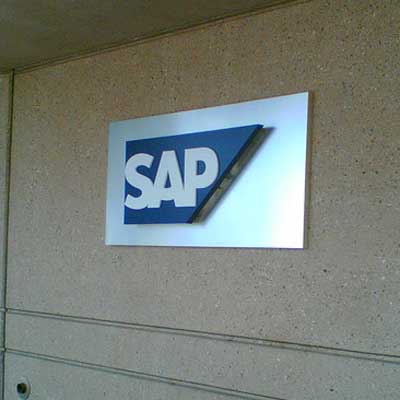 Printer-friendly version
Email this CRN article
SAP is stepping up its efforts to sell its cloud-based ERP applications -- SAP S/4HANA Cloud and SAP Business ByDesign -- through the channel.
And one SAP executive, speaking Monday at the SAP Partner Summit that precedes this week's Sapphire Now conference in Orlando, said the cloud ERP opportunity could exceed the pre-Y2K surge in ERP application sales that was a boon to SAP and other ERP software vendors in the late 1990s.
"Why is ERP cloud important? First and foremost because we are the leaders in ERP," said Rodolpho Cardenuto, who as SAP's President, Global Channels & General Business, is the company's channel chief. "We entered this business 45 years ago and now it's time for us to move our installed base to the cloud from an ERP perspective."
[Related: SAP Reports 34 Percent Cloud Sales Growth In Q1, Continued S/4HANA Momentum]
Enterprise Resource Planning applications, used to manage a company's core financials and business processes, are generally seen as being among the last categories of applications that businesses are shifting to the cloud. That's because of their business-critical nature, their use of sensitive data, and their highly integrated nature – in contrast to more stand-alone applications such as CRM.
S/4HANA Cloud, a cloud version of the company's flagship ERP application suite, launched in February, and Business ByDesign, SAP's original software-as-a-service ERP application set, debuted in 2007. (The company also offers a cloud version of its Business One software for small businesses.)
SAP is generally targeting S/4HANA Cloud for businesses with 1,500 or more employees while Business ByDesign aims for those with fewer than 1,500.
Other vendors that compete with SAP, especially in the midmarket, are NetSuite, the cloud ERP application vendor acquired by Oracle last year, and Microsoft, which launched its Dynamics 365 cloud ERP application line last July.
Just a few years ago, SAP created some confusion in the market when it gave indications it might discontinue Business ByDesign. But now, the company is positioning it as a replacement for SAP Business All-in-One, a legacy on-premise suite of ERP applications for small-to-midsize businesses.
Channel partners that resell Business ByDesign say they have seen SAP devoting more sales and marketing resources to it. Grant Fraser, CEO of Navigator Business Solutions, a Salt Lake City-based SAP partner and Business ByDesign reseller, said SAP has added more inside sales staff and tripled some marketing resources for the product.
"They are very much focused on Business By Design," he said. While Business ByDesign at times seemed to be an orphaned product, Fraser was confident SAP would realize it needed a cloud product the fill the gap between Business One and S/4HANA. He also speculated that Oracle's acquisition of NetSuite was "a wakeup call" for the vendor.
Nearly all of Navigator Business Solutions' new business is cloud – Business ByDesign and the cloud version of Business One, Fraser said.
Printer-friendly version
Email this CRN article