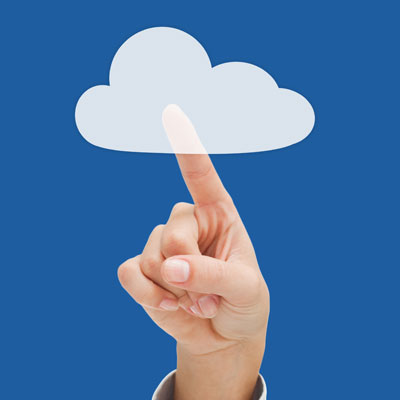 Printer-friendly version
Email this CRN article
Tech Data Wednesday launched a pre-configured small-business cloud server for Microsoft Azure to make it less expensive and easier for partners to support customers in the public cloud.
The Clearwater, Fla.-based distributor said that many small business have adopted the cloud-based Microsoft Office 365 productivity suite but have held off on moving additional workloads to the cloud, according to Stacy Nethercoat, vice president of Tech Data cloud solutions, Americas. 
"Infrastructure-as-a-Service can be complex and overwhelming," Nethercoat told CRN exclusively. "We believe there is a lot of demand in the market for pre-configured solutions."
[RELATED: Tech Data CEO: Company Is 'Winning In The Marketplace' Following Key Acquisition]
The server can be set up in minutes using Tech Data's StreamOne cloud provisioning and billing platform. The distributor's global solutions design group pre-architected the solution with Microsoft Azure, and then integrated it into StreamOne, Nethercoat said.
Prior to Tech Data's offering, Nethercoat said a solution provider would have needed to employ solution architects and developers well-versed in Microsoft Azure to unlock this capability on their own. But by leveraging the distributor's intellectual property, channel partners can increase their margins and get to recurring revenue faster, she said.
Tech Data plans to leverage its intellectual property and develop global solutions that can be deployed into multiple clouds so that they're available for partners regardless of their cloud provider. The distributor now also enjoys deep relationships with Amazon Web Services, IBM SoftLayer and IBM Bluemix thanks to its $2.6 billion acquisition of Avnet Technology Solutions in February. 
Solution providers can swiftly and inexpensively set up the small-business cloud server and deploy and manage the servers remotely, according to Tech Data. Nethercoat said the offering should appeal to any partner servicing SMB or midtier clients regardless of IaaS proficiency, and will come with training and enablement collateral for partners.  
The service is available in three sizes: one to six users, seven to 20 users and more than 40 users. Nethercoat said the resources need to be configured specifically based on the size of the environment, although the environment is flexible enough for partners to shift from one size to another as the size of their end-user customers changes.
The support provided by Tech Data remains the same across all three sizes of the service, Nethercoat said. The cloud server will be a monthly, pay-as-you-go offering, she said, and is expected to be the first of many cloud offerings that leverage the distributor's intellectual property.
Tech Data's post-sales support around the small-business cloud server includes everything from addressing simple password problems to needing to expand the environment because the end user has added additional people, Nethercoat said. 
Printer-friendly version
Email this CRN article