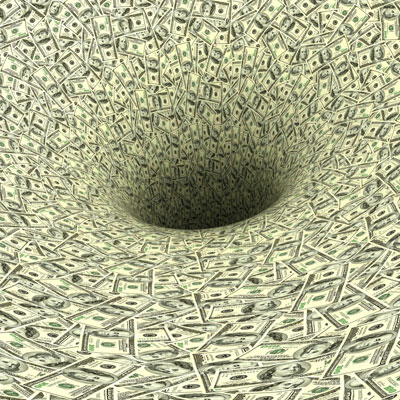 Printer-friendly version
Email this CRN article
Lumenate and Avnet Technology Solutions enjoyed a long and fruitful union.
The solution provider and value-added distributor struck up a relationship in September 2005, just two years after Lumenate's founding.
The bond helped the Addison, Texas-based solution provider grow from just five people in a single location to a $150 million converged infrastructure powerhouse with more than 150 employees across a dozen offices in the United States. Lumenate also had top-tier partner program status with the likes of Cisco, EMC, NetApp, AT&T, Hitachi, McAfee, Quantum, and Riverbed. 
[RELATED: How Lumenate Turned Itself Into One Of The Fastest Growing Solution Providers]
Lumenate -- No. 148 on the 2017 CRN Solution Provider 500 -- was featured at Avnet's Healthcare Information and Management Systems conference alongside multibillion-dollar solution provider behemoths like SHI International and Sirius Computer Solutions. And just four months ago, Avnet quoted Lumenate in a news release, praising its healthcare-focused breach assessment tool.
But the relationship turned sour sometime after the Feb. 27 closing of Tech Data's $2.6 billion blockbuster acquisition of Avnet. Following that deal, the distributor cut off its vendor financing to Lumenate, stopped selling or shipping equipment to it, and refused to engage in further business activity, according to a creditor's filings after Lumenate petitioned last month for Chapter 11 bankruptcy protection with the U.S. Bankruptcy Court for the Northern District of Texas.
Without any product to sell, Lumenate said in court filings that it was unable to generate any new sales or accounts receivable, which in turn generated a liquidity crisis.
By the end of May, Lumenate said it owed $25.5 million to ATS, and as much as $24.5 million to a range of other creditors, including IT vendors and distributors such as Cisco, Westcon, Ingram Micro, Veritas, Pure Storage and Symantec. The company also owes as much as $500,000 to the Texas state comptroller for unremitted sales tax, according to court filings from a creditor. 
As a result, Lumenate said in court filings that it was left with no other option but Chapter 11. "After considering its various options, the debtor determined the bankruptcy filing was necessary to continue operations and preserve going-concern value," Lumenate wrote in a May 30 motion to the bankruptcy court.
Since the filing, Lumenate said it has focused on addressing immediate concerns related to employee payroll and money owed to the state comptroller, as well as working out a long-term budget that paves the way for either a successful reorganization or sale, according to a June 9 court filing.
Lumenate President Reagan Dixon didn't respond to multiple requests for comment, Avnet referred inquiries to Tech Data – which now owns Avnet Technology Solutions –and Tech Data declined to comment. 
Printer-friendly version
Email this CRN article