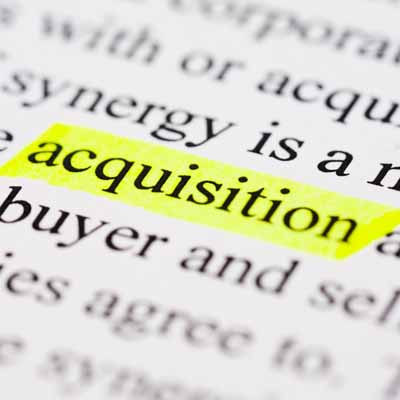 Printer-friendly version
Email this CRN article
ConvergeOne's acquisition of solution provider Annese & Asssociates Tuesday allows both companies to expand their foothold in key regions of the U.S.
Clifton Park, N.Y.-based Annese, No. 226 on the 2017 CRN Solution Provider 500, gives ConvergeOne an immediate presence in the Northeast. And ConvergeOne, based in Eagan, Minn., will bolster its newest acquisition's reach through well-established roots in the Midwest and West.
Neither company disclosed financial terms of the acquisition, but Annese CEO Ray Apy told CRN that ConvergeOne acquired 100 percent of Annese's stock.
[Related: ConvergeOne Fortifies Cisco, AWS Muscle With Purchase Of 155-Person Solution Provider]
Although ConvergeOne's legacy business has made it one of the world's largest Avaya partners, the company has spent much of the past decade building out a solutions practice centered around Cisco. The practice includes cloud, data center, enterprise networking and security offerings.
Annese will be integrated into ConvergeOne's Cisco division, Apy said, and focus a large majority of its efforts on Cisco solutions given that his company – a Cisco Gold Certified partner – already offers many of those same capabilities.
"Those are all in complete alignment, and we snap in nicely to that organization," Apy said.
One notable area where the two companies do not overlap: call center capability. ConvergeOne has a practice in that area that includes a Cisco Contact Center Enterprise offering, whereas Apy said that Annese has previously been forced to rely on a partner if one of its customers had call center needs.
"We have quite a few customers who look to us for contact center expertise," Apy said. "Now we'll be able to bring that to them as one company without having a partner for that. That's a big one, having that advanced contact center capability."
Both solution providers conduct a majority of their business in the public sector, working with state and local governments as well as K-12 schools and universities. Apy noted that Annese's public sector dealings will account for around 60 percent of revenue this year, and that it tends to work with organizations of about 500 to 2,000 employees.
What ConvergeOne brings to the table on the end-user side is a federal business presence that includes contacts in the financial, health-care and professional services industries. Being a larger company with extensive financial backing from private equity firm Clearlake Capital, ConvergeOne can also improve Annese's ability to better serve some of its biggest customers.
Printer-friendly version
Email this CRN article