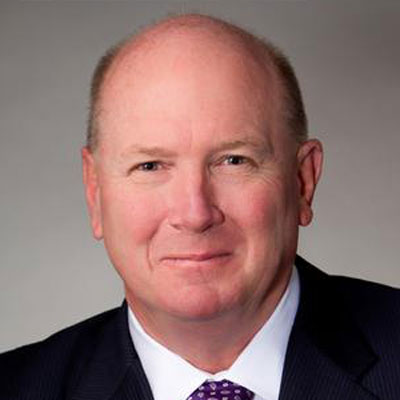 Printer-friendly version
Email this CRN article
CACI President and CEO Ken Asbury said the arrival of the Trump administration and the ramping up of activities against ISIS have resulted in a number of defense-focused contract wins.
"The world's not a safe place," Asbury told Wall Street analysts Thursday morning on the company's earnings call. "Businesses that are configured to be national security support organizations against the template of what's going on in the world will likely do quite well."
At the same time, Asbury said the Arlington, Va.-based company, No. 16 on the 2017 CRN Solution Provider 500, is having to grapple with the threat of another government shutdown and a new administration that's getting up to speed on how things get done in Washington, D.C.
[RELATED: CACI CEO: Trump Administration's Defense, Border Protection Initiatives Play Well to Our Strengths]
"It's tempered now by a new administration that is trying to get its real first budget in place, and is trying to figure out what does it take to legislate that," Asbury said. "Their learning curve is high at the moment, and will get better over time."
CACI's big contracts supporting war-related activities faced challenges in 2014 and 2015 as the U.S. military fundamentally exited Iraq and wound down operations in Afghanistan to a steady state, Asbury said.
But things changed in late 2016 when the Obama administration launched a surge to go after ISIS, Asbury said. The operations provided an uplift to CACI's defense-focused contracts since the solution provider was providing material support to allies and other forces to conduct military activities, Asbury said.
The arrival of the Trump administration has only further increased spending in the fight against ISIS, Asbury said, noting that CACI's recent wins in the space will result in the company adding a significant amount of direct labor.
"We have already seen a number of key wins in areas that are impacted by a change in philosophy from a national security point of view," Asbury said. "I do think, in the national security space, we are going to see an increasing budget. Period."
But it will likely take time for the additional monies to work their way to CACI, Asbury said, due to the threat of another government shutdown when the U.S. government's fiscal year ends Sept. 30.
During the last U.S. government shutdown, which took place in 2013, Asbury said CACI successfully executed a plan to avoid any layoffs and was able to recover a lot of costs, although the company was impacted somewhat since not all of the costs were recoverable. Since then, Asbury said CACI has had to plan for a potential government shutdown pretty much every single year.
Printer-friendly version
Email this CRN article