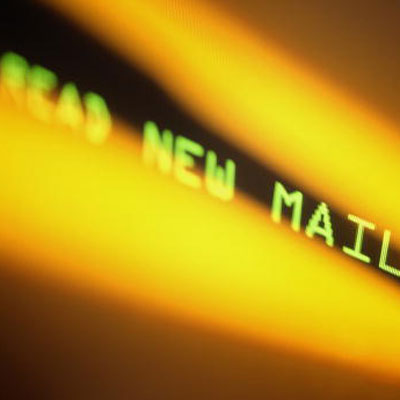 Printer-friendly version
Email this CRN article
SolarWinds MSP has made its first-ever acquisition, purchasing an email security provider with services for email archiving and both incoming and outgoing spam and virus filtering.
The Durham, N.C.-based IT service management provider said the offering from Amsterdam, Netherlands-based SpamExperts can be delivered either on-premise or in the cloud, and will augment the existing SolarWinds MSP Mail offering.
"We really liked the nature of their SaaS-based model," Greg Lissy, SolarWinds MSP vice president of product management, told CRN. "We're genuinely very excited about that."
[RELATED: SolarWinds Buys LogicNow To Create MSP Solutions Powerhouse]
Although SolarWinds MSP has mail antivirus capabilities today, Lissy said the acquisition will provide more robust detection capabilities thanks to the SpamExperts' rich threat intelligence engine that it is continuously updating and the more than 10 million secure domains they currently house.  
SpamExperts has provided SaaS-based mail protection and mail archiving services for best-in-class MSPs, internet service providers, telecom agents, and other IT service providers since its 2005 founding. The 50-person company also has offices in Bucharest, Romania.
SolarWinds MSP said SpamExperts has a reliable user interface and is easy to set up. SpamExperts was built using responsive design, Lissy said, enabling IT professionals to react quickly to events since the application can be utilized effectively on devices of various sizes.   
The offering will help MSPs enhance reliability and security, SolarWinds MSP said, and can be delivered in 16 languages with easy private-branded options. SolarWinds MSP hasn't decided how the SpamExperts offering will be priced, Lissy said, or if the SpamExperts brand will be retained going forward.  
The SpamExperts offering will primarily be resold by MSPs to their end users as either a standalone product or as part of an integrated package, Lissy said. The company plans to integrate SpamExperts into SolarWinds MSP Mail over the next 30 days, Lissy said.
The existing SolarWinds MSP mail antivirus offering has primarily been adopted by small and mid-sized businesses, Lissy said. SolarWinds MSP wants to continue driving adoption in the SMB space after SpamExperts is integrated, Lissy said, but will also look for opportunities to expand its reach to larger customers.        
SpamExperts has doubled in size nearly every year since 2008, according to the company's website, and was recognized as one of the 50 fastest-growing technology companies in Europe, the Middle East and Africa (EMEA) in both 2013 and 2014, according to Deloitte Technology and Main Software.
Printer-friendly version
Email this CRN article