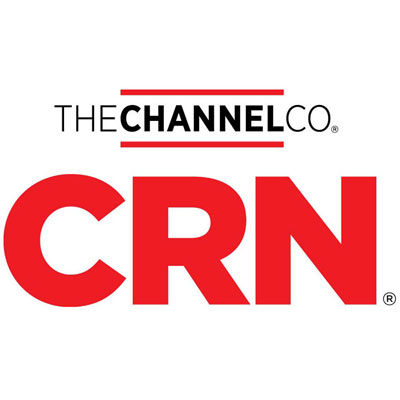 Printer-friendly version
Email this CRN article
Networking industry veteran Zyxel Communications is stepping up its channel game in an effort to compete head on with industry heavyweights like Cisco Meraki, Aerohive Networks and Ruckus Wireless.
Less than two years after overhauling its channel program, Anaheim, Calif.-based Zyxel is preparing to make more significant changes in early 2018 designed to encourage and incentivize partners to advance through the program and strengthen marketing efforts, according Jeff Gallifent, the company's director of North America channel sales.
"We need partners' attention," Gallifent said. "We've been around for 28 years, and partners say we used to use you, but we drifted away. Some see us as a niche player. The other thing partners say is, 'It's hard for me to sell [Zyxel] into end users because I have to sell who you are. You're not a household name.'"
Related: Hundreds Of Brocade Employees Leaving As Broadcom Acquisition Approaches
To become that household name, Zyxel has to drum up demand for emerging products like its Nebula cloud networking offering. Already, the company is offering deep discounts on Nebula when customers "trade in" Meraki, Aerohive or Ruckus solutions for the Nebula offering, Gallifent said. "It's a simple transaction, and the price varies from a low end of $200, and that's unheard of."
The cornerstone of the coming changes will be the addition of a third level within the Zyxel program, Gallifent said. Today, the program has an entry-level "Advocate" level and a more advanced "Ally" level. The third level will be somewhere between the two, although no decisions about what it'll be called or what revenue requirements it'll carry have been made, Gallifent said.
The existing Advocate level carries no revenue requirement, and the Ally level requires partners to do either four transactions or $10,000 in revenue per quarter.
The aim of the third, middle level is to encourage Advocate partners to work toward becoming Ally partners, Gallifent said, by providing them with distribution discounts, sales leads and other benefits that make advancement easier.
"For those that are willing to sell us into the end user, it's great," Gallifent said. "We're developing marketing materials with them so when they present to end users, they're like, 'OK.'"
Zyxel has about 2,700 partners in North America. The networking hardware vendor sells gear as a managed product or as a cloud service and has had particular success with SMBs, the K-12 education vertical and with MSPs, Gallifent said.
Bob Savage, CEO of longtime, Tampa, Fla., Zyxel partner Savage Consulting, said Zyxel is in a good position to win accounts away from larger networking players because its products and partner relationships "are that good."
"The tech support is good," Savage said. "The products are good. If they have somebody who needs a product in the area, they refer them to me. If I'm doing a big wireless job, I can send them the plans and what the people want, and they'll tell me exactly what I need. We did a high school where we did the whole network, one for the students and one for the teachers. They helped set up the whole thing, and the teachers are ecstatic. They've never had a network that works so well."
Printer-friendly version
Email this CRN article