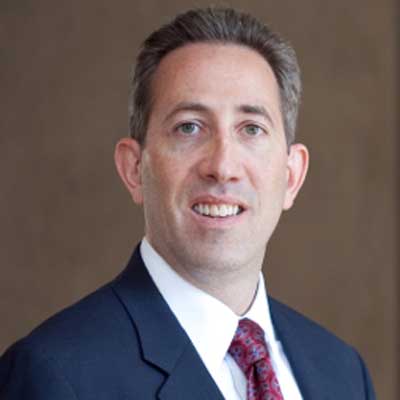 Printer-friendly version
Email this CRN article
Clear communication, decisiveness and resilience are crucial characteristics of effective leaders -- ones that can help IT decision-makers better manage their teams and navigate an increasingly complex technology landscape, according to ThunderCat Technology CEO Tom Deierlein.
Deierlein, who spoke Tuesday at The Channel Company's 2017 Best of Breed conference in Atlanta, drew largely from his upbringing and his experience as a former U.S. Army Major as he shared his personal leadership philosophy with the solution provider and vendor executives in attendance. A West Point graduate, he was the eighth of nine kids in a large Catholic family who went on to earn Airborne Ranger status and later serve active duty in Baghdad, where he was a civil affairs officer during Operation Iraqi Freedom, 
Deierlein's call sign in Baghdad, "ThunderCat 6," would ultimately inspire the name of the company he co-founded in 2008.
[Related: BoB 2017 Roundtable: Channel Execs Discuss Recurring Revenue, Expanding Wallet Share And The Ideal Partner]
"We all decided to go with feline names, but all the cool ones like lion, tiger, jaguar, panther were gone in a heartbeat," he said on stage. "I'm like, 'What am I going to be, Ocelot 6?' I had never seen the cartoon. My driver showed me the logo of ThunderCat, and I'm like, 'It's over.'"
When he was recalled in 2005, after 12 years as an inactive member of the military, Deierlein recalled a planning exercise that taught him a valuable lesson before he was sent overseas. A group of 30 to 40 officers began putting symbols on a strategic map, and it quickly became clear that not everyone present understood every symbol, graphic or acronym other officers were using. 
A direct parallel between that ineffective communication and the IT channel exists, he said, because the industry tends to get caught up in its own vernacular.
"Data is actually useless and expensive until it becomes information, and it's most useful when it becomes actionable insights," Deierlein said. "I didn't want to have to go through 132 PowerPoint slides to know two things: What routes can I go on, and at what time? In the summer of 2006, the biggest danger in Baghdad was roadside bombs. I had nightmares about that."
A second tenet of Deierlein's leadership philosophy: Always be ready to decide and act.
He used the fast-evolving world of technology -- a volatile, uncertain, complex and ambiguous (VUCA) environment -- as an example. The rate of change can be paralyzing to the point where it overwhelms executives and other decision-makers. But competitors and customers have to deal with those same challenges, Deierlein said. By taking the time to seriously think through strategic decisions, solution providers can create true value for their customers.
Printer-friendly version
Email this CRN article