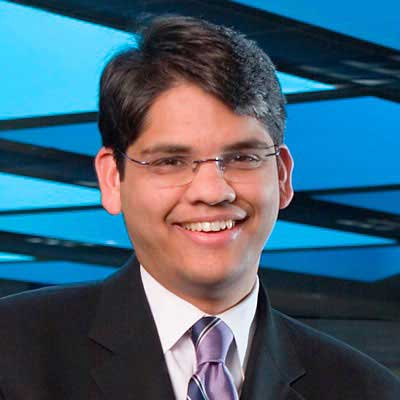 Printer-friendly version
Email this CRN article
The shake-ups expected to take place in the health-care market are actually benefiting Cognizant, which sees further growth opportunities in that space around its Business-Process-as-a-Service offering.
"Change plays to our strengths, actually," Cognizant CEO Frank D'Souza told Wall Street analysts Wednesday on the company's fiscal third-quarter earnings call. "As the market changes and evolves, we have a very strong end-to-end portfolio of services, whether that's consulting to help our clients figure out what they need to do to respond to the changes, operating in terms of our BPaaS offerings or whether that's on the technology front as they think about modernizing."
The Teaneck, N.J.-based professional services powerhouse, No. 7 on the 2017 CRN Solution Provider 500, cited the company's intellectual property, software and personnel strengths as key drivers for its health-care business segment, which saw fiscal third quarter revenue increase 9.3 percent year over year to $1.085 billion.
[Related: Cognizant To Acquire Top Adobe Partner Netcentric To Boost Its Digital Marketing Prowess]
President Rajeev Mehta said that Cognizant health-care customers, most notably insurance payers, have shown increased interest in digital, analytics, cloud and virtualization solutions. The rise of provider-sponsored insurance plans at large health-care firms also has created opportunity for Cognizant, he said.
Mehta was later asked whether the rumored CVS-Aetna merger has affected any of the company's industry dealings.
"We're not seeing any conversation impacts right now of any potential acquisitions," Mehta said during the earnings call. "We've invested a lot in our health-care business. We see strong growth in midsize payers as well as large-payer companies out there. In addition, we continue to see a lot of opportunity around our BPaaS solutions."
CFO Karen McLoughlin added that it was "too early to tell" what the implications of those reported talks might be.
Cognizant remains busy on the acquisition front, with four acquisitions in the past five months. The solution provider bought TMG Health in June, health-care consulting firm T2C in September and a pair of digitally focused European companies in October – digital marketing specialist Netcentric and digital agency Zone.
Netcentric and Zone will become part of Cognizant's digital business division, D'Souza said, with both operating independently. But the company will implement a revenue synergies plan centered on delivering Netcentric and Zone marketing capabilities across Cognizant's customer base.
"We do a tremendous amount of marketing work today for our clients across all three practice areas. … These acquisitions will allow us to put a front end on a lot of the work that we're doing and take that to clients in a more integrated and holistic way," D'Souza said. "That's our broad plan."
Printer-friendly version
Email this CRN article