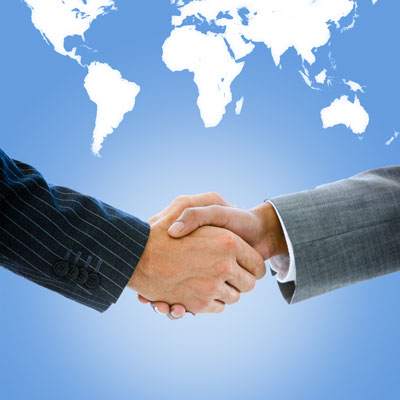 Printer-friendly version
Email this CRN article
Distributor Ingram Micro Tuesday unveiled the acquisition of The Phoenix Group, a specialty distributor of point-of-sales technology with a focus on the integration of security into point-of-sales devices and infrastructure.
The acquisition follows a similar move by Greenville, S.C.-based distributor ScanSource, which in June acquired POS Portal, a specialist distributor of point-of-sale services for SMB merchants.
The Phoenix Group, with headquarters in St. Louis and Toronto, Ontario, brings with it a number of important technologies and new channel relationships, said Jeff Yelton, vice president and general manager of specialty technologies for Irvine, Calif.-based Ingram Micro.
[Related: ScanSource To Buy SMB Payment Devices Distributor POS Portal For Up To $158M]
The primary technology is key injection, which adds encryption to data at the point of sales when a consumer uses a credit or debit card, Yelton told CRN.
Key injection is an important security component of merchant services, which enable businesses to accept encrypted payments from credit or debit card users, he said.
"Credit card companies created rules and regulations around the PCI, or payment card industry, data security standard," he said. "Point of sales is becoming complex, with a lot of security. The Phoenix Group is one of the best with key injection."
Scott Rutledge, CEO and founder of The Phoenix Group, told CRN that his company has over 500 keys, making it one of the largest key generators in the country and a supplier of keys to banks and ISO, or independent sales organizations. ISOs in the point-of-sales market are the equivalent of solution providers in the IT market, Rutledge said.
The Phoenix Group supports banks and ISOs with their merchant boarding by loading and deploying the key injection technology in point-of-sales systems before shipping, Rutledge said. The company is the leading distributor for POS systems from San Jose, Calif.-based Verifone; Jacksonville, Fla.-based Pax Technology; Paris, France-based Ingenico Group; and others, he said.
The Phoenix Group also brings mobile payments technology to a market where mobile devices are increasingly integrated with POS terminals and cash registers, Rutledge said. "We've seen the need to integrate different devices with P2PE [point-to-point encryption]," he said. "This has become a fragmented market."
The acquisition brings Ingram Micro a new set of channel partners, including banks and ISOs, Yelton said. "It lets us take our cloud offerings and other services to the ISOs," he said. "And it lets us bring secure payment technology to other Ingram Micro partners."
Printer-friendly version
Email this CRN article