XChange 2012
Check out CRN's coverage of XChange 2012 in Dallas, the premier IT channel event for bringing solution providers and IT vendors together.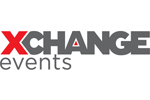 Mobility, cloud, the consumerization of IT and virtualization are marking the beginning of a very dramatic shift in the IT industry. In response, solution providers and their vendor partners have spent the last two years trying to adapt business models and product portfolios to match this transformation. Ensuring that the objectives of solution providers and vendors are aligned has never been more important in the tech industry as it is now.
Aiming to facilitate this alignment, XChange 2012 brought together more than 250 solution provider attendees from the US and Canada to discuss the current state of the IT channel. CRN was on-hand at the Gaylord Texan in Dallas to bring you breaking news and exclusive analysis of the event.
2012 Annual Report Card Award Winners
The biggest names in the channel journeyed to the Lone Star State this week to collect their trophies for the 2012 Annual Report Card awards. Here's a look at the ARCs in Dallas.
XChange 2012: Enterprises Still Looking For Mobility Strategy
"Nobody wants to be tethered to a cubicle or a desktop anymore," independent mobility analyst Kevin Benedict said at XChange 2012.
XChange 2012: Testing Is Key To Attracting The Best Employees
Want to hire the right employees? A management consultant recommends that you provide testing to identify the person who is best suited to that specific job.
XChange 2012: SMB Spending Sluggish, Partners Should Focus On Short-Term Opportunities
Partners have to catch SMB customers when they have a problem to solve, because they're hanging onto their IT dollars more than before, according to The NPD Group.
HP Targets Apple IT Consumerization With Windows 8 Blitz
HP is planning to steal some of Apple's consumerization of IT thunder with a massive Windows 8 product and sales offensive.
XChange 2012: Moving Customers To The Cloud Takes Patience
Although the use of legacy hardware and software may be thought of as a dated business model, the fact is many customers are still attached to that model and VARs must deal with it.
Intel: Ultrabooks Continue Gaining Momentum
Relationships built on old business models and customs will no longer help business customers but instead undermine their ability to adapt to new opportunities.
XChange 2012: Channel Partners Should Foster Disruptive Change
Relationships built on old business models and customs will no longer help business customers but instead undermine their ability to adapt to new opportunities.
Symantec Asks XChange Audience: How Long Can You Afford To Be Offline?
Company evangelist tells gathering that if they don't know the answer to this question, they're already vulnerable.
Microsoft Offers Guidance On Transitioning To Cloud Computing
Microsoft offered advice on how to transition to cloud and also gave solution providers a look at some of the capabilities in Windows 8 and Office 2013.
XChange 2012: EMC Shepherding Channel Transition From Product Sales To Storage Solutions
Customer spending priorities are changing rapidly, but EMC's market foci make it best equipped to address those priorities, argued one of its top executives.
XChange: Four Technology Forces Creating 'Intelligent Economy' - IDC
This intelligent economy will be built on what IDC's Crawford Del Prete termed a "third platform" of these merged technologies and will drive industry growth through 2025.
XChange 2012: ForeScout Adds Mobile Security To Its NAC-as-a-Service Platform
Product enhancement viewed as a solid security enhancement to the company's CounterACT platform, in support of the BYOD phenomenon.
HP Set To Launch Concierge Service For Partners
HP is launching a new portal with live phone and chat capabilities aimed at answering any and all partner questions. is poised to launch a website portal that will act as a "social interface" for partners to get real time information on sales programs and initaitives with live phone and chat capabilities.
XChange 2012: Symantec Puts Team Communication First
Symantec's channel chief meets with CRN editors and describes a plan to drive collaboration among field teams, technical teams and channel partners.
XChange 2012: Cloud Computing Services Growth Is Off The Charts
A cloud computing services explosion is changing the face of the IT solution provider channel.
IBM Pledges Assistance To Partners Transitioning To New Business Models
IBM channel executive Bill Donohue outlines channel opportunities in business analytics, cloud computing and mobility.
XChange 2012: Transformational VARs Thrive In The Cloud
Transformational partners are creating cloud deployments and buying and selling services through these deployments, CRN CEO Robert Faletra said.