Printer-friendly version
Email this CRN article
VCE President Frank Hauck Tuesday told about 100 CIOs that the company's Vblock private cloud converged infrastructure is giving customers as much as a four-times-faster time to deployment than private cloud reference architectures.
Speaking at solution provider GreenPages' 15th annual technology solutions summit, Hauck said the average time to deployment for a Vblock private cloud converged infrastructure solution is 30 days compared to 90-120 days for private cloud reference architectures that need to be integrated, staged and tested before deployment.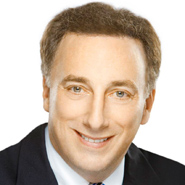 Frank Hauck
"We say you can do it (Vblock private cloud) in 30 days from order to production," said Hauck who urged CIOs to simplify their IT operations to respond to the consumerization of information technology that has resulted in a work force relying heavily on iPhones, iPad, Facebook and Skype. "We have seen people do it in less than a week. It's operational simplicity."
Besides the rapid time from order to deployment, Hauck said VCE has seen "incredible performance gains" usually in the range of 30 percent for Vblock private cloud solutions. "We see numbers that look like that across the board in almost every application," he said, cautioning that VCE does not yet have enough data points to come out with final performance figures for Vblock private cloud.
The three-day GreenPages conference, which is being held at the Portsmouth Sheraton in Portsmouth, N.H., is aimed at helping CIOs navigate the treacherous information technology terrain to the cloud computing services model. The conference theme is: "Cloudscape. Consquences, Opportunities & the New Reality."
Hauck said the problem with adopting a private cloud reference architecture is it saddles customers and even technology solution providers with as many as 250 different components that require software and interoperability testing, patch and change management and even the burden of converged infrastructure road map planning. VCE maintains that the 250 different components in a private reference cloud architecture raises the likelihood of maintenance issues or even security and performance problems.
In contrast, Hauck said, VCE's Vblock is simply "virtualization, server, storage, networking in a single system, pre-engineered, validated, physical and logical integration" in a rack. "Before it leaves our factory, it is ready to roll based on the logical build that has already taken place," he said.
VCE is putting an emphasis on helping customers keep a "clean" converged infrastructure with the Vblock private cloud, said Hauck. He said that VCE's goal is to deliver a regularly scheduled patch update for the Vblock every six months that works with both the storage and server infrastructure. "It is pre-tested," he said. "Our goal is to keep current within every six months. Obivously we have got to be sensitive to change management requirements."
Next: The VCE Support Offering For Vblock Private Cloud
Printer-friendly version
Email this CRN article