Printer-friendly version
Email this CRN article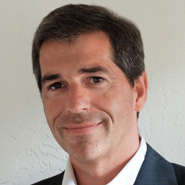 Herve Tardy
Herve Tardy, the vice president and general manager of the Distributed Power Quality Business Unit for $14 billion diversified power management provider Eaton, spoke with CRN Vice President and Editorial Director Kelley Damore and CRN Editor News Steven Burke about the company's new cloud computing power management monitoring tools and its drive to recruit transformative cloud computing providers. Below are excerpts from the interview.
Talk about Eaton's investment to help VARs move from the vintage model to the transformative cloud partners driving cloud computing monthly recurring revenue?
We are really focusing on the transformative and progressive VARs. Our focus is on those VARs moving to the next level.
We looked at the market from a technology standpoint with regard to what are these VARs in need of that they couldn't find from the traditional vendors. Typically anything that had to do with virtualization, the first step to the cloud. There were not a lot of solutions available for that.
So we invested a lot of time and resources to develop those solutions that would connect into a VMware environment or Microsoft (Virtualization) environment, Citrix XenCenter and Red Hat KVM (Kernel Based Virtual Machine). Not only VMware but everything virtualization.
Step two, moving to the cloud. When we talk about the cloud I am not talking about the public cloud like Amazon or Google. Through the channel we are really focusing on private cloud or hybrid cloud.
We have got the tools, accessories and offerings (for private cloud deployments). We just released a line of racks that are optimized for high density environments making sure the cooling can be optimized.
What percentage of cloud solutions have power consumption monitoring and management?
We have not done a study, but I am pretty sure about the results. It is very low at this time.
Is it less than 10 percent?
I would say less than five percent.
How much can be saved by VARs going in with the Eaton cloud computing power management solutions?
There is a huge opportunity that is difficult to tap at this time for one simple reason: who is managing the power in the company. The power bill is paid by the facility guys. You get this internal struggle with all companies where you get facilities people complaining about IT utility bills going through the roof. And they just don't talk to each other.
The company that succeeds will need to address facilities and IT as part of the same department. I met a few months ago a data center manager who is in charge of the entire infrastructure. So he runs the data center. But he pays the utility bill as well. And this person is extremely concerned about his cost and was trying to reduce the cost tremendously.
This is the issue most companies are facing today. They know they have got a (a power management cost) issue, but they don't know how to address it because the way (internal) budgets are set up does not call for a quick fix.
Those companies that are successful (addressing this issue) will be those companies where facilities reports into the CIO. When you look at a facility, what is your number one cost center: it is the data center. If facilities reports into the CIO, they will be addressing the issue.
There is a new concept called DCIM (Data Center Infrastructure Management). Gartner is predicting that by 2016, 60 percent of data centers will be using these type of software tools to manage energy in the data center. Currently they have come up with a market size of $2.5 to $4 billion opportunity.
2015 is around the corner. Software that can really manage the energy consumption in the data center is no more than $100 million (market) today. Last year it was maybe between $80 - $100 million. The opportunity is huge. These are very expensive pieces of software that can sell for hundreds of thousands of dollars. The cost is typically $500 per rack. You go into a very large data center and there are 10,000 - 20,000 racks.
Talk about how Eaton is addressing that with cost competitive software solutions?
We invest a lot in software to be able to sell more hardware.
We invest a lot of resources and R&D into software development. We have something that is more designed for small to medium businesses - up to I would say 100 racks. For 100 racks we sell a solution for $5,000.
The way we try to address the market is we don't want to make money out of software. It is a tool for resellers. Our resellers can take our software and then start to build services that they can charge the customer for.
What is that software called?
Eaton Intelligent Power Manager (IPM). It integrates into VMware VCenter 5.
IT managers are standardizing on few tools to manage their systems. If they get a VMware virtualization system they have standardized on Vcenter. We can simply integrate our software. That is to say our piece of software is just another tab on the dashboard of Vcenter.
How old is IPM?
The first version came out three years ago.
Next: Eaton's Investment In Next Generation Cloud Computing Power Management Tools
Printer-friendly version
Email this CRN article