Printer-friendly version
Email this CRN article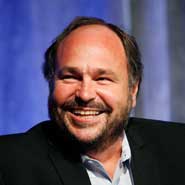 Paul Maritz
VMware Tuesday confirmed earlier reports that it will roll over its non-core technology for building platform-as-a-service (PaaS) offerings to a new virtual organization where it will be combined with EMC big data technology and called the Pivotal Initiative.
The move will result in a separate organization focused on developing the infrastructure for transforming applications built on and using cloud, mobility and big data technology while allowing VMware to focus on continuing to develop the software-defined data center, according to a VMware blog post by Terry Anderson, VMware's vice president of global corporate communications.
As was initially reported last week, VMware plans to move its vFabric group, including its GemStone and SpringSource teams, along with its Cloud Foundry and Cetas teams and related technology, to the Pivotal Initiative where it will be joined with EMC's Greenplum and Pivotal Labs organizations.
[Related: VMware Blockbuster: Maritz Out As CEO After Four-Year Tenure]
The Pivotal Initiative, which will include 600 VMware and 800 EMC employees, will be under the direction of EMC Chief Strategy Officer Paul Maritz. Maritz was CEO of VMware until his sudden departure in July, when he moved to storage kingpin EMC where he was said to be involved in a new initiative.
Speculation about a possible PaaS spinoff by VMware was first raised in July when VMware denied plans to spin off Cloud Foundry into a separate business. However, speculation at the time by VMware partners was that the plan was put on hold due to EMC's replacing of CEO Maritz with Pat Gelsinger.
VMware, which in April of 2011 launched Cloud Foundry, has been in the process of turning Cloud Foundry into an open source project that can be used by developers to build applications that can work across different clouds to allow choice and prevent vendor lock-in.
The Pivotal Initiative also includes the Spring Framework, an enterprise Java programming model that VMware picked up in its August 2009 acquisition of SpringSource.
It also includes GemStone, an in-memory database based on VMware's 2010 acquisition of GemStone Systems.
Also from the VMware side comes Cetas, a developer of big data analytics technology that VMware acquired in April.
NEXT: EMC's Contribution To The Pivotal Initiative, And What It Means
Printer-friendly version
Email this CRN article