Printer-friendly version
Email this CRN article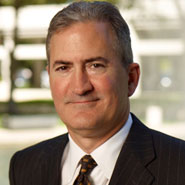 Marty Wolf
Last month, I wrote an column in which I cautioned Microsoft partners that to continue to grow revenue and enterprise value, they will need to develop new markets, new strategies and new partners.
I offered this advice in the wake of Microsoft's late October launch of the Surface tablet and the company's decision to sell the device directly to U.S. customers through its own retail stores, cutting out what the company considers low-value intermediaries. For Microsoft as a hardware manufacturer, Surface is just the beginning.
At the same time, Microsoft is working hard to keep its partner network intact for Windows-based laptop and desktop computers into enterprises and small to medium-size businesses. This is a fine line to walk, as many of these partners would have liked an invitation to the Surface party. The tension in their current relationships with Microsoft is palatable.
[Related: Why Microsoft Is More Like Philip Morris Than Apple]
Bottom line, I believe we're at the beginning of the end of the Microsoft-Intel Windows PC ecosystem, which created and sustained growth in sales, profits and value for thousands of companies for several decades.
Our just released third-quarter 2012 report on our proprietary global MW IT Index® -- which tracks the enterprise values of IT companies in key sectors and geographies -- tells part of the story. Between April 1 and Nov. 30, 2012, valuations for companies in the U.S. IT supply chain industry decreased 23.3 percent. While valuations in the space have been steadily declining for some time, this steep drop over the past eight months is unprecedented.
Now that the Wintel ecosystem is losing steam, there are those who argue we will never again see an IT ecosystem that creates so much value for so many companies over such a long period of time.
I disagree. In fact, I believe we are witnessing the birth of one right now -- and it's not Apple's.
Certainly Apple has created a strong and valuable ecosystem in support of its products. But by far the biggest winner in the Apple ecosystem is Apple.
Instead, my money is on the ecosystem that Amazon is building around Amazon Web Services (AWS), the undisputed leader in the public cloud space.
Amazon doesn't talk much about AWS' size or financial performance, but some analysts have said AWS revenue could reach $2 billion this year and grow 45 percent or more a year for the next five-plus years. That would make AWS a $20 billion business by 2018.
In my view, nothing now or on the horizon comes close to the potential of AWS to create new opportunity for the broad range of emerging and existing cloud applications and services companies or to breathe new life into established solution providers.
And conditions are ripening for a passing of the torch from Wintel to AWS.
NEXT: AWS On The Horizon
Printer-friendly version
Email this CRN article