GreenPages CEO discusses how his company made the shift to the cloud
Printer-friendly version
Email this CRN article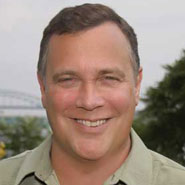 Ron Dupler
GreenPages Technology Solutions CEO Ron Dupler, a 24-year channel veteran who has received a number of awards for transforming the national Kittery, Maine-based solution provider into a cloud powerhouse, spoke with CRN Editor News Steven Burke about the company's cloud business transformation, including GreenPages' new cloud-management-as-a-service (CMaaS) offering. Following are excerpts of the conversation.
CRN: Talk about your new cloud offering.
Dupler: It is available today. We can support physical, virtual and cloud-based infrastructure through a single pane of glass today. We are actually using the technology internally as well.
There is another part of CMaaS that goes into cloud governance and governance models in a cloud world and cloud services brokerage. That is what we are integrating and bringing to market very soon.
CRN: How big a game-changer is CMaaS?
Dupler: I think we are going to be well out in front of the market with this. I personally believe we can go have discussions right now and bring technologies to bear to support those discussions that no one else in the industry can right now.
That said, we know that the pace of innovation is rapid and we expect other organizations are trying to work on these types of initiatives as well. But we believe we'll be out front certainly for this year.
CRN: How does the solution provider business model change from 2013 to 2018?
Dupler: The way we are looking at our job and the job of the solution provider channel over the next several years through 2018 is to provide IT plan, build, run and governance services for the cloud world.
The big change is that the solution provider channel for many years has made their money off the fact that infrastructure fundamentally doesn't work very well. And it has been all about architecting and integrating physical technologies and software platforms to support the apps and data that really add value for the business.
When we move to the cloud world, this is now about integrating service platforms as opposed to physical technologies. So it is about architecting and integrating on-premise and cloud service platforms really to create IT-as-a-Service to support the apps and data for the platform. That is the transition that is under way.
CRN: Does the GreenPages brand become bigger than the vendor brand and how does that affect vendor relations in the CMaaS era?
Dupler: We continue to closely evaluate all our key partner relationships. That is managed very closely. What we try to do is make sure we are partnered with the right companies that are really leading this transformation. And our number one partner because they are driving this transformation is VMware. With this whole software-defined data center concept and initiative, VMware has really laid out a great vision for where this market is going.
NEXT: Does Size Matter?
Printer-friendly version
Email this CRN article