Printer-friendly version
Email this CRN article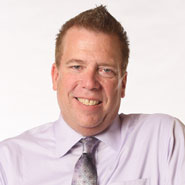 John Ross
Why are we so successful with our traditional on-premise businesses while adoption of cloud services is on the rise? That is the question being asked by several VARs across the country as they tell me how well their businesses are doing even though the cloud transformation is rapidly approaching. Despite this massive change in the air and the conversion to "as-a-service" models, several large to medium-sized VARs are seeing exceptional growth in traditional on-premise solutions. Here is a sample of what I'm hearing:
"We are seeing more purchases from our customers showing that the economic trend is up."

"Our customers are refreshing data centers and servers they have not replaced in five years and are investing more in automation and orchestration tools."

"We are also seeing our partners (e.g. HP, Cisco, EMC and VMware) developing some innovative programs to help us retain margin and increase profitability."
So it is clear there are good things going on in the economy that is helping VARs be successful, especially those with strong vendor relationships. But, being good can actually block you from further success because you are too busy working "in" your business instead of working "on" your business and planning for the future.
[Related: 6 Revealing Cloud Storage Statistics]
It's easy today to become complacent and enjoy the success you have earned; however, there is a tremendous storm brewing that most VARs don't see as of yet. The large manufacturers, however, have funded studies that show them where they should invest for future growth, and it's not in the large companies. With the wide acceptance of cloud technologies driven by the mobile market, manufacturers are focusing on how to capture the SMB, specifically companies of 100 people or fewer. A study by Cisco Systems of SMB public cloud adoption forecast a $51-billion interruption in the enterprise market all by companies of less than 50 employees.
Small businesses are certainly on the rise. The talented people let go during the economic downturn are starting their own businesses at a staggering rate. If you were starting a business today, how much capex would you invest in from an IT perspective besides some tablets or phones? Do you want to sign a long-term contract and buy thousands of dollars of software and integrate it? Probably not -- you want to pay for what you consume so your opex is low.
Why are you seeing more margin and better programs despite the support for the cloud from all of your partners and their upcoming focus in the SMB? Bottom line, top-line growth is needed to keep stock prices up until the true profits of the "as-a-service" model can be monetized in a way that can be easily understood by the street and investors.
So, your partners must fund your long-term failure to sell more traditional solutions. They are doing this by investing in enhanced marketing programs, funding for events, rewards trips and president club trips and of course with spiffs directly to the critical account managers. These investments are critical to your profitability, and in order to continue to earn them, you must sell more traditional solutions and the cycle continues.
NEXT: Revealing CIO Research
Printer-friendly version
Email this CRN article