Printer-friendly version
Email this CRN article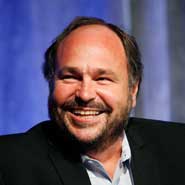 Paul Maritz, EMC chief strategist and head of the Pivotal Initiative.
EMC on Wednesday said it plans to spin out its Pivotal Initiative for developing cloud and big data technology as a separate organization, and it is open to the possibility of that organization having its own IPO someday.
EMC for the first time also broke out financial information about Pivotal Initiative, noting that the organization expects revenue of $300 million in 2013, up 101 percent over the revenue from the prior year, and that EMC expects to invest $400 million in the organization.
EMC's Pivotal Initiative is a new organization formed in December that combines VMware's non-core technology for building platform-as-a-service (PaaS) offerings and EMC's big data technology.
[Related: EMC Talks Flash Storage, Pivotal Initiatives On 4Q Financial Call]
Headed by Paul Maritz, who in July stepped down as VMware's CEO, Pivotal Initiative is a separate organization focused on developing the infrastructure for transforming applications built on and using cloud, mobility and big data technology while allowing VMware to focus on continued development of software-defined data center technology.
Pivotal Initiative includes six primary components, including EMC's Greenplum big data platform with its Hadoop focus and its Cetas data analytics software; VMware's GemFire high-speed application ingestion software, its Spring platform for integrating legacy data and its Cloud Foundry cloud-independent application automation technology; and Pivotal Labs and its 250 application development team.
Maritz on Wednesday said the total addressable market for cloud platforms and application and for big data was about $8 billion, but it would grow to about $20 billion by 2017.
EMC is expected to invest $400 million in Pivotal Initiative in 2013 and 2014, Maritz said. The organization is expected to bring in revenue of about $300 million in 2013, with revenue expected to grow to over $1 billion by 2017, he said.
Pivotal Initiative, while new, has already unveiled Pivotal HD, a new Apache Hadoop big data distribution it said moves Hadoop queries from a batch to an interactive process and makes them as easy as SQL database queries.
Pivotal HD is based on Project HAWQ, which brings to Hadoop the kind of high-performance queries, high-performance data loading rates, ease of management, and integration with other business intelligence tools that users have come to expect from traditional database tools, EMC executives said last month.
NEXT: Still Early, More To Come On Pivotal Initiative
Printer-friendly version
Email this CRN article