Printer-friendly version
Email this CRN article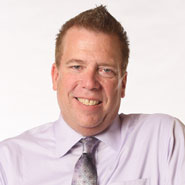 John Ross
I keep hearing from customers and partners that Microsoft has caught up with VMware in the virtualization space, so I went to the Microsoft Management Summit 2013, held last week in Las Vegas, to find out for myself.
What I learned is that Microsoft has made great strides in facilitating hybrid cloud management. As I wrote last month, the key to cloud management is the ability for channel partners to manage multiple clouds. This is an area where VMware still has a lot of work to do since its vCloud suite only supports the VMware platform.
In contrast, Microsoft has enabled an ecosystem of partners to develop plugins and extension to its Systems Center product, which enables visibility across any cloud platform. Once you can see, you can manage, and once you can manage, you can recommend and consume.
[Related: Channel Chiefs: 12 Tips For Taking On The Cloud]
The essential ingredient for consuming cloud services efficiently is a management platform that allows all performance managers to see across a service so they can make informed decisions based on user experience and consumption rather than individual devices. Many partners of Microsoft are adding tremendous value here and that is winning the minds of the channel partners while enabling them to offer value to their customers.
Microsoft is clearly serious about the virtualization space, and its support of cross-hypervisor solutions goes right to the heart of cloud management. In a recent blog post, Microsoft's Brad Anderson emphasizes the need for flexibility as the company builds a new cloud operating system for a new cloud-based era. "We deeply understand that customers do not want to feel locked into any specific cloud," he wrote.
Now, is your customer going to choose VMware or Microsoft? What is the best path for your business as a channel partner? It really depends on where you, as the channel partner, are coming from, i.e. did you come up selling servers and desktops? Do you have application development skills? Do you have recurring revenue models? Who are your customers? There are way too many questions to ask; however, Gartner's IT Infrastructure and Operations Maturity Model can provide some guidance.
NEXT: How To Determine Your Customers' Cloud Needs, Your Pricing Model
Printer-friendly version
Email this CRN article