Printer-friendly version
Email this CRN article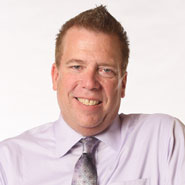 John Ross
VMware plans May 21 to announce vCloud Hybrid Service, the long-awaited offering, codenamed Project Zephyr, which CRN reported last August. It's an infrastructure-as-a-service offering for partners and customers that will provide-SKU-based capacity from one of four U.S. data centers. This will be a fully air-gapped capacity model along with shared tenancy.
VMware's IaaS environment is modeled after IaaS services from other vendors such as Microsoft, Oracle, Parallels Amazon and Google, as well as service providers such as AT&T and Verizon. The IaaS market is a crowded space that is now working on razor-thin margins and commodity-based hardware with lots of automation and orchestration.
VMware hasn't yet revealed the hardware that will be used in its vCloud Hybrid Service, but we do know that at least one of the data center locations is owned by Switch and is part of the SuperNAP location in Las Vegas. Switch also supplies capacity for Cloud Foundry, Bluelock, Trace3, among others. It should also be noted that Cloud Foundry, part of Pivotal Labs, will be part of the service and further demonstrates the connection between Pivotal, EMC and VMware. vCloud Hybrid Services will use the VMware hypervisor and the vCloud Director for the management interface.
VMware has not yet announced pricing for vCloud Hybrid Service, but feedback from partners is that the price is higher than similar solutions. Since this is expected to be an enterprise-class service, it will likely come with enterprise-level pricing.
There is also a question about how VMware will deal with the competition it may end up creating in the service provider space as it has clearly said that vCloud Hybrid Services is not the same as the vCloud Hybrid Evaluation run by several IaaS partners. "vCloud Hybrid Service is owned and operated by VMware -- we run the entire service top to bottom," Mathew Lodge, vice president of cloud services at VMware, told CRN in April.
A key point to consider is that the cloud credit purchasing program cannot be used to pay for these services, according to a source familiar with VMware's plans. VMware funded the cloud credits program by reducing margins paid to service providers as part of the VMware Service Provider Program (VSSP). Most VSPP partners also offer other platforms based on Microsoft's Hyper-V, Parallels Virtualization Suite and OpenStack. These platforms offer significant economic value with pricing that helps margins and ultimately facilitates better pricing to consumers.
NEXT: Hardware Strategy
Printer-friendly version
Email this CRN article