Printer-friendly version
Email this CRN article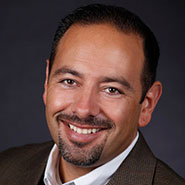 Eric Martorano
The Microsoft channel shake-up continued this week with the software giant naming Eric Martorano, a rising star in the company's channel organization, as general manager of U.S. Channel Sales, sources said.
The new job puts Martorano, who has cultivated tight relationships with SMB partners as senior director of U.S. SMB Channel Sales, into a role where he could have an impact on the distribution strategy for Microsoft's Surface tablet, according to one highly placed source close to the company.
"Eric has a history as a channel advocate working with VARs," said one source optimistic that the appointment could lead to broader distribution of Microsoft's Surface tablet. "He understands partner profitability and what it takes to be successful from a devices and services perspective."
[Related: Microsoft COO Kevin Turner: The Man Who Would Not Be King]
The new job gives Martorano responsibility for U.S. channel sales relationships with both systems integrators and large account resellers (LARs). That responsibility for the LAR business puts Martorano into the center of a heated debate surrounding Microsoft's Surface distribution strategy, which has been widely criticized by Microsoft solution providers.
Many partners feel burned by Microsoft's decision to take Surface to market initially through a direct sales model through Microsoft's own retail stores. It didn't help matters when Microsoft in July revealed an expanded distribution program that limited Surface distribution to just 10 LAR partners.
Martorano, who's been with Microsoft for six years and started his career working for a solution provider in Southern California, will report to Jenni Flinders, vice president of Microsoft's U.S. Partner Group. Flinders was the first to inform partners earlier this summer of the Microsoft Devices Program, which limited Surface distribution to LARs.
Mont Phelps, CEO of systems integration giant NWN, No. 88 on CRN's Solution Provider 500 list with $266 million in sales, said he is encouraged by the news of Martorano's appointment.
"It looks to me like the [Martorano] appointment is recognition that partners like NWN are an important part of the devices strategy," said Phelps, who has criticized Microsoft for mimicking Apple's iPad tablet strategy rather than embracing its vast solution provider network. "It's a very important job. I would hope the mandate is to collaborate with partners on the device's channel strategy. I would welcome the opportunity to help move the channel needle in the right direction."
NEXT: Microsoft's Critical Juncture
Printer-friendly version
Email this CRN article