Printer-friendly version
Email this CRN article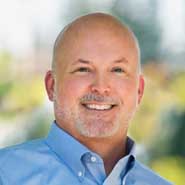 Phil LaForge, TDS HMS
Telecom and cloud services provider Telephone and Data Systems this week said it has acquired solution provider MSN Communications and unveiled plans to expand its cloud and hosting service via the VAR while maintaining its local touch.
Telephone and Data Systems, Madison, Wis., paid $40 million to acquire Englewood, Colo.-based MSN Communications, which it said had 2012 revenue of $99 million.
MSN will be added to TDS Hosted & Managed Services (TDS HMS), a TDS subsidiary focused on cloud and hosting services for midmarket businesses.
[Related: Solution Provider M&A: TDS Acquires Vital Support Systems]
The acquisition of MSN is an opportunity for TDS HMS to expand its services footprint while bringing in important server, storage and networking expertise, said Phil LaForge, president of TDS HMS.
TDS HMS wants to address the midmarket and is looking to acquire other solution providers like MSN, LaForge said.
"Over time, midmarket workloads will move to the cloud," he said. "We don't know how long it will take. But, it's happening. We may sound contrarian, but we are embracing companies like MSN because of their position as a trusted advisor in their local markets."
TDS HMS brings forward-looking relevance to solution providers like MSN while bringing their solution provider expertise to the cloud, LaForge said.
"We bring the cloud to MSN's customers," he said. "And we give them a choice: Stay on-premise, move to our managed facilities, have us manage their IT, or move to a public cloud. We look at what a customer's tech problem is and what solution is the best fit. If it's on-premise, that's cool. If it's in the cloud, that's cool."
This is not TDS HMS's first solution provider acquisition. TDS HMS in mid-2012 acquired Vital Support Systems, a converged infrastructure and virtualization partner based in Urbandale, Iowa.
Both Vital Support Systems and MSN Communications are Cisco gold-level partners with many certifications, great sales people and engineers, and great track records, LaForge said. "We're quality buyers," he said.
TDS HMS currently offers hosting and ReliaCloud enterprise cloud services through three data centers in Wisconsin, Minnesota and Iowa, and it plans to build a fourth in Denver following its MSN Communications acquisition, LaForge said.
"Our customers like the idea that our data center is local and that their cloud is local," he said. "They like to know where their IT is located. It's a model designed to support a hybrid cloud model."
NEXT: Options For On-Premise, Cloud Capabilities
Printer-friendly version
Email this CRN article