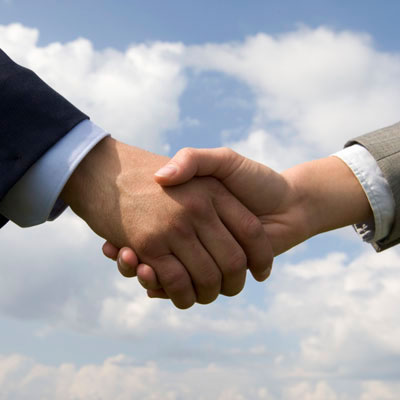 Printer-friendly version
Email this CRN article
Rapidly growing Green Cloud Technologies has acquired cloud service provider Cirrity in a deal that creates the largest 100 percent channel-focused independent cloud services provider.
The acquisition combines Cirrity's 80 partners with approximately 400 accounts and Green Cloud's community of more than 400 channel partners.
Together, Green Cloud Technologies will have a footprint of six data centers throughout the Southeast, Midwest, and West. Cirrity's Phoenix-based data center will be a bonus for Green Cloud's partners that have West Coast customers.
[Related: Cirrity CEO On AWS' 'Arcane' Pricing, Carrier Turmoil And Helping Partners Crack The Cloud Code]
Terms of the acquisition were not disclosed.  Debt and equity financing was provided by Green Cloud's existing investors, and the transaction is immediately accretive for the  company. All former Cirrity employees are now shareholders in Green Cloud Technologies, according to Green Cloud.
The combination of Cirrity and Green Cloud Technologies will give existing partners of both companies more solutions and products to choose from, as well as access to a larger and more secure data center footprint, Cirrity CEO Dr. Steven Vicinanza told CRN.
"This is going to give the combined new company a lot of momentum in the market," Vicinanza said. "Green Cloud is going to have access to our compliant cloud services and a full complement of security certifications that they don't have for their customers today. Similarly, having a combined cloud company that will have potentially better economics for our customers will also help to increase margins over time for our partners. We think it's a big win for everybody."
The deal grants Green Cloud partners access to Cirrity's range of HIPA and PCI-compliant data centers, "a very big positive" for Green Cloud partners that sell to federal institutions, according to Charles Houser, executive vice president of sales and marketing for Greenville, S.C.-based Green Cloud.
"These customer relationships haven't been very productive because of the perception that our data centers weren't close enough. The Phoenix-based data center will be a big plus for those partners," he said.
"Through the deal, we are picking up more MSP and VAR partners looking for a white-label cloud option," Houser said. "Right now, partners need help building their cloud practices, and that's what we are going to continue to do."
Green Cloud also partners with telecom and connectivity channel partners, including master agents Intelisys and Converged Network Services Group (CNSG).
Printer-friendly version
Email this CRN article