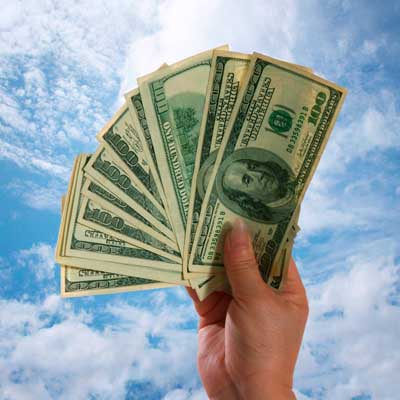 Printer-friendly version
Email this CRN article
Google shined a spotlight on the unique technical attributes of its data center infrastructure on Thursday as a selling point for its enterprise cloud.
The internet giant is leveraging the resources built out for its massive consumer base to deliver to business customers unprecedented reliability and security, Urs Holzle, Google's senior vice president of technical infrastructure, said in a keynote at the Google Cloud Next 2017 conference.
Holzle and other Google execs introduced several new cloud features that extend capabilities once exclusive to Google services to GCP customers, including a highly scalable database synced by atomic clocks.
[Related: Google Cloud Chief Makes The Case That The Consumer Search Giant Is Also An Enterprise Powerhouse]
Google's been "operating a hyperscale cloud for a very long time," Holzle said.
The Mountain View, Calif.-based company, will add three GCP regions by next year, he announced – in the Netherlands, Canada and California. Those facilities, and several coming online in the next few months, will bring Google to 17 total cloud regions around the globe.
Those data centers "are designed from first principles," Holzle said, and funded to the tune of $29.4 billion in capital expenditures over the last three years.
Nine years ago, Google became the first company that wasn't a telecom to build an undersea cable. Since that connection from the U.S. to Japan debuted, Google has built out more submarine fiber capacity for a highly redundant backbone that delivers minimum latency and in most cases hands network traffic directly to a local ISP.
"As a GCP customer, you benefit from this," Holzle said.
A new product that capitalizes on those attributes is Cloud Spanner, a globally distributed database service which offers the consistency of SQL with the horizontal scaling capacity of NoSQL, said Greg DeMichillie, director of product management for GCP.
It's the same database that powers Google's AdWords and other services. "We've been running our largest production systems on this for years," Demichillie said.
Printer-friendly version
Email this CRN article