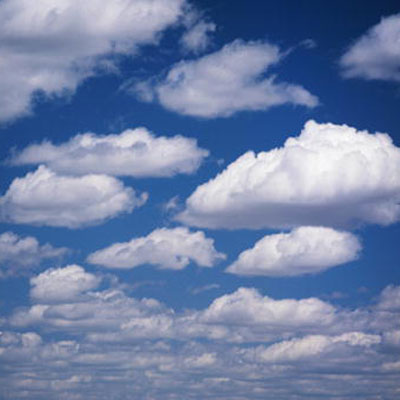 Printer-friendly version
Email this CRN article
Oracle's investment in the cloud seems to have paid off for the company, which said Wednesday that its cloud operations far outgrew the rest of its businesses in the company's third fiscal quarter and will generate huge growth opportunities for at least the next five years.
Chairman and CTO Larry Ellison, along with other Oracle executives, used the company's Q3 earnings call with financial analysts as an opportunity to brag about how the company has battled its cloud competitors, particular Amazon Web Services and Microsoft's Azure.
Oracle's cloud revenue was at the high-end of earlier guidance, said Oracle CEO Safra Catz. As a result, the company's cloud position is in full swing as it out-grows its competitors, Catz said.
[Related: Oracle Illuminates Plan To Compete In Public Cloud With New Data Centers, Bare Metal Servers]
"More importantly, our growth in cloud revenue is higher than for new software licenses," she said. "Next year, I expect our cloud revenue will be greater than our new license revenue."
Investors liked what they heard. In the first few hours of after-hours trading, Oracle shares were up by well over 5 percent from their Wednesday close.
Ellison said during the analyst call that while the Oracle Cloud is able to run the full Oracle Database, with full reliability, the same cannot be said about Amazon Web Services.
"Many Oracle workloads run 10 times faster in the Oracle Cloud than on AWS," Ellison said.
A four-hour service outage at AWS on Feb. 28 seriously disrupted websites, online applications and Internet services around the world. The company blamed the outage on a botched effort by an employee to debug a billing system who entered a command incorrectly.
Oracle has done well in growing its software-as-a-service and platform-as-a-service businesses for several years, but this year the vendor is also seeing strong growth in infrastructure as a service, Ellison said. "This is the first time we've ever had a technology lead in infrastructure-as-a-service," he said. "Before long, infrastructure-as-a-service will become Oracle's largest cloud business."
For its fiscal 2017 third quarter, ended February 28, Oracle reported total revenue of $9.21 billion, up about 2 percent compared to the $9.01 billion it reported for the third quarter of fiscal 2016.
Income on a GAAP basis for the quarter was $2.24 billion, or 53 cents per share, up about 5 percent from $2.14 billion, or 50 cents per share, for the same period of 2016. On a non-GAAP basis, income was $2.89 billion, or 69 cents per share, compared to last year's $2.73 billion, or 64 cents per share.
Printer-friendly version
Email this CRN article