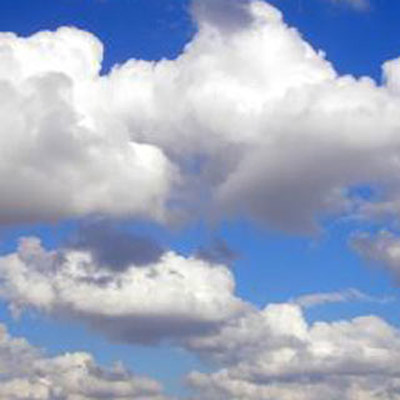 Printer-friendly version
Email this CRN article
When starting a cloud practice, the market-leading heavyweights – Amazon, Microsoft, and Google – are predictable partners. But solution providers say seeking out more channel-friendly cloud service providers can yield better education, ongoing support and higher margins.
"You're just a number out there to the large-scale cloud providers," said Tricia Ward, founder and managing director of Onward Communications. "AWS doesn't even have resources for their own direct customers."
Portland, Ore.-based Onward Communications is a telecom and cloud consulting firm that partners with several channel-focused cloud service providers, including Wayne, Pa.'s Evolve IP and Irvine, Calif.'s RapidScale. Ward said she wanted to select providers that relied on channel partners as their primary sales force.
Big cloud providers are in a self-service, high volume business, where price and scale are king. But that's not the whole market. And that approach, solution providers say, doesn't always mesh well with a channel partner's need for educational or marketing resources.
Recalling one of her first cloud deals with RapidScale, a provider that offers managed cloud solutions through the channel, Ward said; "It was scary how much I didn't know at the time, and they were willing to lend all kinds of resources."
Onward isn't alone. Many solution providers are just entering the cloud arena and are looking for a cloud provider to offer more than commodity infrastructure – and will extend engineering, marketing, and education to VARs, MSPs and telecom agents. That's where the smaller, channel-friendly cloud service providers are cleaning up, according to a panel of cloud service providers, during a roundtable hosted by CRN.
The self-service, consumption-based model that the cloud market heavyweights employ today doesn't work for many small and midsized businesses that can't dedicate IT resources to spin up and manage increasingly complex cloud environments. These customers need IT consulting and ongoing support, said Scott Kinka, CTO and founding partner of Evolve IP, a cloud service provider that specializes in UCaaS, disaster recovery, and compliant cloud services.
Because many businesses need a more "hands on" approach to the cloud, solution providers should be working with providers who will extend the same level of consulting, design and support to their partners, Kinka said.
"[Amazon Web Services] is never going to be willing to do the same level of hand-to-hand combat in the field with partners that [channel-friendly cloud providers] have to do every day. They're never going to do it. Neither is Microsoft, and neither is Google," he said.
Amazon did not respond to CRN's request for comment regarding its approach to the cloud market and channel strategy by publication time.
Printer-friendly version
Email this CRN article