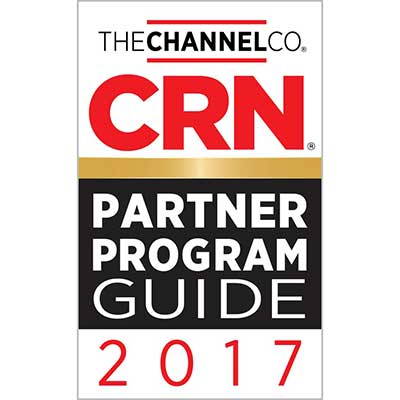 Printer-friendly version
Email this CRN article
There was a time when partner programs were pretty simple. Vendors offered tiers with set margins. Resellers moved up the tiers as they sold more stuff, earning bigger discounts along the way. Oh, and there's a portal and some market development funding.
Those days are gone. The definition of a partner has expanded far beyond traditional VARs to include consulting firms, cloud and hosting service companies, systems integrators, strategic service providers and more. And as the definition of "partner" has expanded, so has the scope of programs developed by IT vendors to work with those partners.
Business analysis software developer Qlik, for example, is in the process of expanding the Qlik Partner Program, which channel chief Toni Adams described as "essentially one size fits all" before 2016. Now the program includes tracks for traditional resellers, an "Influencer" track for consulting and service companies, and — coming up — a track for solution providers, managed service providers and hosting companies that work with cloud systems. The goal, Adams says, is to provide the kind of flexibility that matches the many ways customers are buying and consuming IT today. "We've gone from a one-size-fits-all program to a program that's simple, predictable and profitable," he said.
[2017 Partner Program Guide Database]
Qlik isn't the only IT vendor that's making significant changes to its partner program.
Splunk has been upgrading its Splunk Partner+ Program, adding programs for professional service and MSP partners, in addition to upgrading the resources the operational intelligence software developer offers reseller partners. And just last month open-source software developer Red Hat, whose channel program was originally geared toward partners who resold the company's infrastructure products, launched a new program for IT consultants, service providers and application delivery partners.
And then there are the program changes that, while not as sweeping, can be just as important to solution providers' bottom lines. Case-in-point is Star2Star Communications' recent decision to offer partners a free four-day on-site training course to build or enhance their unified communications practices.
Margins and discount levels are still important, notes Jim Stillittano, CEO of Razor Technology, a West Conshohocken, Pa.-based solution provider and MSP that partners with multiple IT vendors. But with services accounting for a growing part of the company's business, "the relationship" in general and vendor support in particular are increasingly important, he said.
One way to keep up with IT vendor developments in the channel is with the 2017 Partner Program Guide, a listing of more than 250 IT manufacturers, software developers and service companies. The guide offers solution providers the information they need to evaluate the vendors they already work with or are considering partnering with. The guide is based on detailed applications vendors submitted outlining all aspects of their partner programs. All applicants are listed on the following pages, along with a sampling of the market segment specializations they selected on their applications.
The Channel Company's research team analyzed the applications and designated some programs as 5-Star partner programs. That rating recognizes an elite subset of applicants that offer solution providers key partnering elements in their channel programs. To determine the 5-Star recipients, the research team assessed each vendor's application based on investments in program offerings, partner profitability, partner training and education, marketing programs and resources, sales support and communication.
The 5-Star rating is given to programs whose overall rating is exemplary, segmented by company size: large, midsize, small and emerging companies (founded in 2011 or more recently). Check out the entire database here.
Printer-friendly version
Email this CRN article