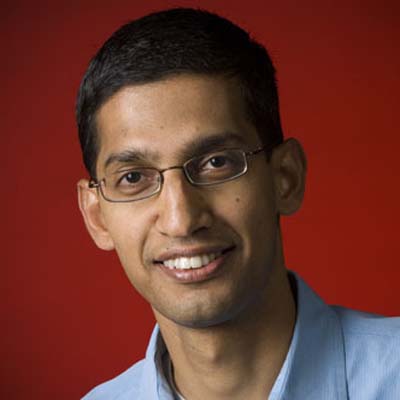 Printer-friendly version
Email this CRN article
Google's cloud business was a strong revenue driver for parent Alphabet in a quarter which saw earnings dragged down by a hefty fine from the European Union.
In a Q2 earnings call on Monday, Google CEO Sundar Pichai said the Mountain View, Calif.-based tech giant is investing in building out more data centers to meet growing demand for its cloud services, for which machine learning capabilities will be a major differentiator in the market.
"GCP continues to experience impressive growth across products, sectors and geographies," Pichai told investors. "Increasingly with large enterprise customers in regulated sectors."
[Related: Citrix, Google Strengthen Cloud Partnership]
Google is winning big customers across diverse use cases, Pichai said in response to an investor asking if there were specific types of workloads gravitating to GCP.
"I would say the breadth of what we've seen has really surprised me," Pichai said of the GCP customer base.
Alphabet doesn't break out financials for Google Cloud Platform or any other single product.
But Google's "other revenues" – a mix of non-advertising based businesses, primarily driven by cloud and hardware – was up 42 percent from the same quarter of the previous year, to $3.09 billion.
Google's CEO offered another metric: the number of new cloud deals worth more than half a million dollars was three times what it was the previous year.
"We want to stay best in class. We're clearly planning for that  – planning Planning ahead for infrastructure," Pichai said.
"All the teams and structure Diane has put in place is continuing to work well," he said, referencing Senior Vice President Diane Greene, who runs the cloud division.
Printer-friendly version
Email this CRN article