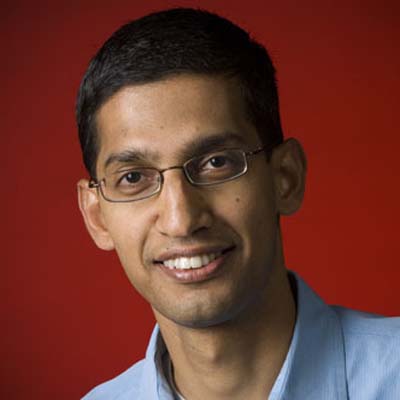 Printer-friendly version
Email this CRN article
Pages
Alphabet CFO Ruth Porat said during the call the company saw "substantial growth in cloud" over the quarter.
GCP "does continue to drive sizable revenue growth," she said, while the G Suite cloud application portfolio also maintains its strong performance.
Head count was up by more than 1,000 employees. The "vast majority of new hires were engineers and product managers," mostly working in the cloud division, Porat said
The hiring across technical and sales roles in the cloud division is "consistent with the priority we place in this business," she added.
Porat told investors that Google is leveraging its infrastructure, distribution and engineering talent to differentiate its products, most notably with machine learning capabilities.
Alphabet's overall revenue of $26 billion was up 21 percent year-over-year in the quarter, which ended June 30. As usual, those sales were almost entirely driven by Google's advertising business, which grew 25 percent to $25.8 billion.
Overall growth was led by advertising revenues from mobile search, "with a strong contribution from YouTube," Porat said.
But earnings took a hit from the European Commission's $2.7 billion for antitrust violations related to how Google ranks search results for shopping queries.
Alphabet's quarterly earnings per share of $5.01 beat Wall Street expectations by 52 cents per share, and would have been significantly higher if not for the EU fine.
In response to more demand for cloud services from new and existing customers, Google is investing in data centers to provide them "the fastest, most reliable service," Pichai said.
The company has recently opened new regions in Northern Virginia, Singapore, Sydney and London, he said.
Another focus for expanding the cloud business has been to build out partnerships with other enterprise vendors.
Pichai noted an expansion of Google's pact with SAP, and a new partnership with Nutanix to integrate their on-premises infrastructure with GCP to offer customers hybrid environments leveraging application container technology, including Kubernetes.
Pages
Printer-friendly version
Email this CRN article