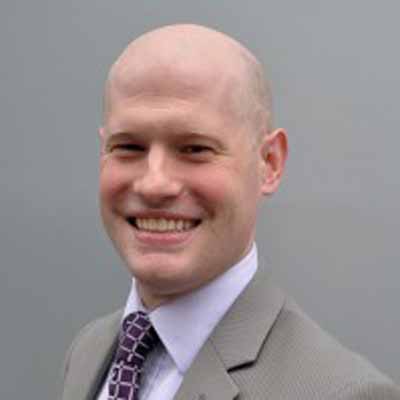 Printer-friendly version
Email this CRN article
Recharged and re-energized after enjoying a quiet year away from the IT channel, Christopher Hertz is back in business as the newly appointed chief marketing officer of innovative ISV DivvyCloud.
The founder and former CEO of star systems integrator New Signature – twice named Microsoft U.S. Partner of the Year under his watch – had been living what he called a life of leisure after stepping down from the company last October. He has spent the months since relaxing with his family, including his 4-year-old daughter, and becoming involved in his local community.
All the while, Hertz continued hearing about DivvyCloud, an Arlington, Va.-based software provider that just a couple of weeks ago closed a $6 million venture capital funding round led by RTP Ventures. With roughly $10 million raised since its April 2013 founding, the growing company is now preparing for a big-time sales and marketing push.
The strength of the DivvyCloud's product, the financial backing it has already received and the "enormous" market potential around cloud automation software made the opportunity to lead those efforts too sweet to pass up, he said.
[Related: DivvyCloud Elevates Cloud Infrastructure Automation And Management]
"Most of the customers that are going to be adopting cloud are just getting to start to feel the pain points they'll encounter as they try to get scale," Hertz told CRN. "This is one of the few companies I saw that was really solvent to those pain points. I got really excited when I heard they raised the money and they really needed someone to help them evangelize the product in the marketplace."
Hertz, who becomes the fourth member of DivvyCloud's executive team, thinks the capabilities of his new company's automation software platform make it an easy sell to enterprise customers.
His primary sales focus is for DivvyCloud to better highlight the core differentiators of its software product, which enables automated monitoring and autonomous remediation via 140 customizable, pre-written policies (known as "Bots") around cloud security, compliance and cost governance. He said referrals have been one of the biggest growth drivers for DivvyCloud.
"Once we get them to a pilot, the product sells itself," Hertz said. "We can turn this on, pilot it for them, and becasue it's autonomous, it starts to find things that will immediately make an impact. All of a sudden, Bots find 50 security violations. Click one button, these are now solved, we remediated them automatically. … Their jaws drop. It's an incredible solution."
Building out an enterprise sales force is another top priority for Hertz, as well as establishing strategic partnerships with OEMs, other ISVs, systems integrators and managed service providers. MSPs, for instance, can leverage the software to better manage infrastructure security for a customer operating on multiple cloud platforms at scale.
"That is a daunting task if we don't have some sort of ability to automate and remediate autonomously. It's not enough to monitor. We need something that keeps our heads above water and also delivers a consistent experience," Hertz said.
Printer-friendly version
Email this CRN article