Printer-friendly version
Email this CRN article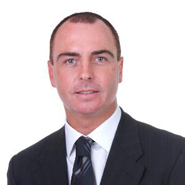 John Byrne
AMD has appointed John Byrne, the former vice president that spearheaded the chip-maker's worldwide channel sales, as its new chief sales officer.
Byrne, whose most recent role at AMD was general manager of global accounts, will report directly to AMD CEO Rory Read in his new role as CSO, during which he will be tasked with overseeing all of AMD's worldwide sales organization.
"Throughout his tenure at AMD, John has demonstrated a keen ability to help customers win in the marketplace," Read said in a statement. "He has proven himself as a strong leader, and as the new chief of our global sales force, I'm confident he will elevate AMD's position as a trusted supplier and partner of choice to all our valued customers. John's competitive drive, deep industry relationships and proven sales execution make him an ideal fit for our senior leadership team."
[Related: AMD Taps iPhone, iPad Chip Designer To Head Processor Unit]
Byrne will be at the helm of all of AMD's
direct and indirect sales, including its Fusion Partner Program, an AMD spokesperson told CRN. He replaces former CSO Emilio Ghilardi, who left the company in May.
A 24-year IT industry vet, Byrne first joined AMD in 2007 as corporate vice president for AMD's worldwide channel sales. During his two-year stint in the role, Byrne oversaw the consolidation of AMD's computing and graphics processor channels, a move that AMD said sparked a 65 percent uptake in its overall channel business.
Byrne also lead AMD's Americas sales and marketing organization during his five-year run at the company, before becoming senior vice president of global accounts in February 2012. AMD said his contributions in these two roles fueled its expansion into new and emerging markets like Latin America while still contributing to "a period of significant sales" growth in the North America market.
Significant design wins for AMD's Accelerated Processing Unit (APU), a hybrid chip architecture that integrates the functionality of traditional CPUs with graphics-focused GPUs, have also been attributed to Byrne.
Before joining AMD, Byrne was CEO of European sales and marketing organization Advanced Technologies, where he helped hardware and software companies including ATI Technologies and Cyberlink drive local channel sales.
PUBLISHED AUG. 7, 2012
Printer-friendly version
Email this CRN article