Printer-friendly version
Email this CRN article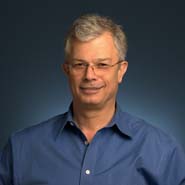 David Perlmutter
Longtime Intel executive David (Dadi) Perlmutter, who is credited for revamping the company's CPU design and manufacturing, announced he will resign in February 2014.
Perlmutter, who has been with Intel 34 years as executive vice president and general manager of Intel's Architecture Group, was widely considered a potential successor to Paul Otellini as CEO.
"David has an exceptionally broad view of where tech architecture of the future is headed, and Intel has been put on a great path to continue innovation," said Randy Copeland, president and CEO of Velocity Micro, a system builder and Intel partner based in Richmond, Va.
[Related: Intel Reorganizes Business Units, Forms 'New Devices' Group ]
The respected 59-year-old Intel executive is credited for changing the direction of Intel from a path that emphasized horsepower and speed of the Pentium family of CPUs to one toward low-watt microprocessors designed for mobile devices. He most closely associated with the development of Centrino processor technology in 2003, which Intel said "grew the mobile business and became the foundation for all future mobile products."
Perlmutter's resignation comes a few months after CEO Brian Krzanich completed a wide-ranging reorganization of Intel. As part of the reorg, Krzanich assumed responsibility for Perlmutter's Architecture Group. Krzanich divvied up Perlmutter's PC, mobile and server chip units, reassigning them to several Intel executives, including Herman Eul and Mike Bell.
Nathan Brookwood, an analyst at Insight 64, said Perlmutter's departure was inevitable after the reorg. After Intel completed its reorganization late this summer, it left Perlmutter with little to oversee, Brookwood said. "The reorg was musical chairs. The music stopped and there wasn't a chair for Dadi," he said.
Brookwood doubts speculation that Perlmutter was irked when he was passed over to run Intel. "He was always a product guy. I don't think he ever wanted to run the entire show at Intel."
Velocity Micro's Copeland said, "There is no shortage of insightful minds behind Perlmutter in the organization, and I expect he will be ready to embrace whatever comes next for him."
Perlmutter joined Intel in 1980 after graduating from the Technion, Israel Institute of Technology in Haifa, Israel, according to his bio posted by Intel.
PUBLISHED OCT. 24, 2013
Printer-friendly version
Email this CRN article