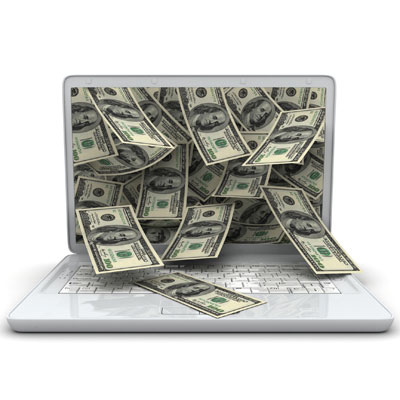 Printer-friendly version
Email this CRN article
Dell EMC has rolled out a framework for solution providers looking to drive services revenue around PCs.
The offering, called ProDeploy Client Suite, can be resold by channel partners or co-delivered with Dell EMC, the company said in a release.
The program is intended to allow customers to control PC deployments more closely and complete them more quickly. The program will offer three service levels, as well as training and certifications for partners.
[Related: Dell EMC Battles Lenovo, HP For Share In Waning PC Market]
Michael Tanenhaus, president of Mavenspire, an Annapolis, Maryland-based solution provider that works with Dell EMC, said ProDeploy makes it easier for data center partners like Mavenspire to get into the client business.
"Client is interesting to us because we're a data center-focused place and [the] client [business] is a little scary to us," Tanenhaus said. "So if you're working with these really large organization, where you just built out their private cloud with 40,000 virtual machines, and they say, 'Oh, by the way, we need to buy 10,000 clients today, can you do that for us?' Traditionally we've said, 'No,' as fast as it can leave our lips, but this allows us to do that. It allows us to build complicated integrations with it as a building block and with Dell as a facilitator and all in one program. And it standardizes the way people do things. Everyone does it the same way, which is helpful from a services point of view. It's another way of making sure we don't forget any of the pieces."
Dell says the program gives partners a framework that allows them to work with their own strengths while growing services revenue. Partners can resell or "co-deliver" ProDeploy, and can access training through Dell's TechDirect program. Partners who earn the Deployment Services Competency are eligible to co-deliver all-inclusive ProDeploy Plus services.
ProDeploy Client Suite is broken into three levels, from basic deployment to ProDeploy Plus, which offers end-to-end, all-inclusive services around PC deployments. Dell EMC estimates the white-glove service can cut deployment time 35 percent and save customers up to $620 per PC.
Dell EMC estimates that it can cut the time it takes to complete a PC deployment by 35 percent. Under ProDeploy Client Suite, each customer is assigned an "engagement manager" to monitor activity, coordinate resources and answer customer questions. Meanwhile, planning, configuration, installation and data migration is led by either Dell personnel or a solution provider, the company said.
 
Printer-friendly version
Email this CRN article