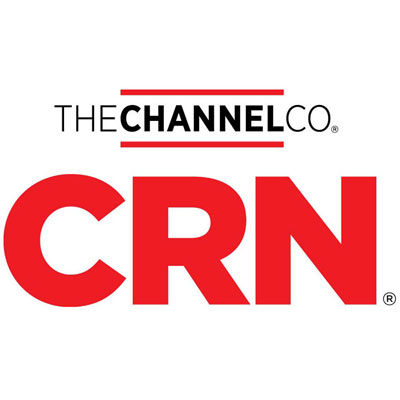 Printer-friendly version
Email this CRN article
HP formally launched its high-margin 3-D Multi Jet Fusion printer channel program with 13 highly specialized North America partners with deep 3-D manufacturing expertise.
The 13 select partners, which have proven track records in the 3-D manufacturing market, will enjoy the benefits of an innovative high-margin program that allows them to participate not only in the sale of the products, but also receive rich commissions from materials used to print 3-D manufacturing products and the annual HP maintenance contract.
That ability to make commissions beyond selling the 3-D printers is a critical differentiator for HP, said Alex Monino, head of HP's worldwide 3-D printing channel program. "We have [manufacturing] material sales and service mapped to whoever sells the hardware," he said. "That is unique in the 3-D printing business."
[CRN Exclusive: HP 3-D Printing President Nigro On Channel 1.0, Adding New Partners, And The Future Product Road Map]
A key focus of the channel program has been making sure that HP does not "overdistribute" the product, ensuring high margins for partners that have made significant investments to play in the 3-D manufacturing market, Monino said. Each of the partners has a detailed business plan with specific sales and profit goals.
"This is not a box-moving business," he said. "We have protected our partners' investments. We have really thought about the business model for the resellers. They are keen to invest knowing they are going to have a return on their investment. We are in this for the long run. What is important for us is that when partners invest, they have line of sight on their return."
HP formally launched the global reseller program – which includes three distribution partners: Synnex in the U.S., Westcoast in the U.K and ALSO International in the Netherlands -- at RAPID, a 3-D manufacturing show being held in Pittsburgh this week.
"Long term, this digital transformation is taking us and our partners outside of traditional IT into business technology," said Peter Larocque, president of North America distribution for Synnex, which is making significant investments to help partners cross the chasm into the 3-D manufacturing market. 
"3-D print is driving all sorts of different applications that are putting partners at the front end of the business – not just the back end. The sky is the limit for this business. We have put a lot of resources into value print," said Larocque.
Key for partners is strong execution as they move from reselling IT products to mapping business transformation in highly specialized markets like manufacturing, he said.
"We have always done a good job executing with changes in the IT market. In this case we are working with our customers' customer -- helping them make the sausage -- for example, an auto part store making parts," said Larocque.
Printer-friendly version
Email this CRN article